Mobile technology is making huge inroads in the healthcare space in the last 4-5 years and with the rise, the medical apps are growing rapidly in the Indian market. Whether you're a nurse, doctor, physician's assistant or surgeon, there is an app — in fact, there are several — that can help you become a better medical professional.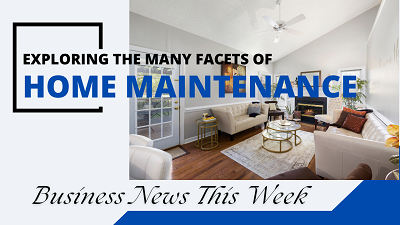 Here is a list of some apps every medical professional must swear by.
MediSage
MediSage is a knowledge app designed exclusively for doctors. It enables the medical community to stay abreast with the latest medical knowledge, get updates on latest Medical Trials , New drugs, diagnostics & devices and gain insights from experts through Case studies. Doctors can now access medical journals on their fingertips and watch short videos created by Key Opinion Leaders covering essential clinical challenges. Medisage is also working with Medical associations from across the globe to bring medical content relevant for doctors to improve the lives of their patients.
Founded in 2019 by Bhagwat Dhingra and Abhishek Ghosh. Medisage is creating a robust ecosystem to empower Doctors worldwide & Enable Clinical Innovation.
Prescrip
Prescrip is a fast-growing healthcare technology company aiming to revolutionize the healthcare delivery system in India. It was launched in 2014 as an iPad solution for doctors. The Prescrip team is led by Shekhar Rawtani and Tanay Surkund, the solution enables doctors to quickly generate neat & medically compliant prescriptions while maintaining a detailed record of the patient's visit. Currently, Prescrip operates on a freemium model catering to doctors across multiple specialties in 477 cities across India. The app is on its way to becoming the most preferred comprehensive clinic management solution for health care practitioners across various specialties. The company's goal is to provide high-quality, affordable solutions that align with the changing needs of the doctors, with a consistent focus on improving technology. The vision is to become the technology solution of choice for every doctor, clinic, hospital that strives to deliver quality healthcare in India.
Lybrate
Lybrate ensures that doctors save time and enhance practice effortlessly. Through this doctors' grow their outreach to patients across the country, by interacting with them. This increases their popularity in the online community and in the medical fraternity. Also, it helps to make informed decisions about health and one can ask queries for free or get into one-on-one interaction with doctors on payment of fees online.
Curofy
Over 3 lakh doctors are using the app to be part of an interactive community of specialists. This is the platform where they can discuss and review difficult cases and get right tips for accurate diagnosis. Also, they can read journals, latest medical guidelines and news on this app. Here, doctors can discuss real-life patients from over 1,000 specialties and subspecialties. Medical professionals are also creating their own profile on this medical app for doctors so that their patients can find them easily. This allows them to get recommendations from other doctors for specific cases.
Pepid
Pepid is a clinical support app widely used by emergency room Physicians. This medical reference app helps Physicians diagnose faster based on quick understanding of patients' symptoms. The solution suggests possible ailments on the basis of lab results and physical exam findings along with the patient's symptoms. It also sends alerts with respect to possible multi-drug interactions and suggests the dosage accordingly. This medical reference app is an encyclopedia of different disease profiles, medical conditions, and treatment options.