Push Sports Raises Seed Round from BeyondSeed and Co-funded by Pokerbaazi and Ah!Ventures
New Delhi, 22 November 2022: Delhi-based Sports Education & Infrastructure start-up Push Sports has raised an undisclosed amount in its seed round from institutional and HNI investors from India and overseas. Singapore-based investor syndicate, BeyondSeed led the round with Delhi-based, Moonshine Technologies Pvt Ltd, who also run Pokerbaazi.com, investing sizeable funds alongside Ah! Ventures. The fund raised will be utilized for expanding reach from 6 exclusive arenas in Delhi NCR to the cities of Chandigarh, Jaipur, and Rohtak.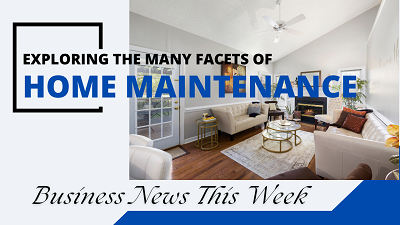 Push Sports is building a full-stack, sports led Fitness and Training platform providing access to professionally run, digitally connected playing arenas with day & night sports facilities. With a newfound focus on "children's health post Covid" and various government-led initiatives aiming at the growth of grassroot sports in the country, Push sports is well placed to carve a niche for itself in the USD 20 BN wellness market in India.
According to Shiva Vilayanur, Co-founder and COO at BeyondSeed, "As per market estimates, driven by India's massive youth population, the Indian Sports Industry is expected to grow to USD 100 BN by 2027. We believe that Push Sports is plugging a gap in the fragmented recreational & sports coaching market segment in India that is catering to kids U-14 and youth, by providing top-class infrastructure and competitive training programs focusing on the overall well-being and health of the child.
He further added that most importantly, the "Push team" led by Ex Ranji Player and ICC Level 2 Coach, Puru Singh alongside Nitin Pahuja and Mukul Grover with their sports management know-how and passion for sports in general, is well positioned to capture a greater share of the market.
"Sports is a superpower when it comes to managing physical and mental well-being. Especially in formative years, it can stimulate the holistic growth of an individual by developing key skills such as teamwork, leadership, managing failure, and social engagement. At Push we partner with parents in exploring the greatest talents of each child by offering a platform to express and hone their skills and personality" said Puru Singh, Founder, of Push Sports.
"Our go-to-market strategy has provided us a capital efficient growth engine that can be scaled-\fast to capture this USD 2 BN TAM opportunity in South Asia and the middle east. Working with Schools, Clubs and Societies helps reduce our capex and customer acquisition costs in addition to acting as a strong barrier to entry at the hyperlocal level," says Nitin Pahuja, Co-Founder, Push Sports commenting on the business model of the company.

Commenting on the growth plans of the company, Mukul Grover, Co-Founder, Push Sports said, "We have built a strong consumer franchise with our technology first approach, world-class coaches and focus on creating IP leagues at the junior level. With this fund raise we aim to invigorate our competitive advantage even further by expanding our arena network at top academic institutions of the country in line with our go-to-market strategy."
The company is an exclusive strategic partner of Da One Sports, owned by Indian Cricketer, Shikhar Dhawan, and is managing all Da One Sports' academies and in-school programs and thereby making in-roads at various key locations in the country.
Push Sports has been growing at a fast clip with over 150% revenue growth expected in FY23 vs FY22. With over 400+ subscribers and 1500+ pay-to-play customers, the company has seen a strong growth in its subscriptions business with a churn rate of less than 3%.