Sayaji Group of Hotels known for its legacy, strong values and vibe is all set to relaunch GoBananas, Central India's first bowling alley and gaming zone in the city known for food, Indore. GoBananas for past decades has been the most favourite fun & entertainment destination in the city. With the reopening of the outlet Sayaji is aiming to recreate and bring back the entertainment culture in the property. The outlet opens its doors for audiences on the 4th June 2022 with an opening GIG with SOUND AVATAR a renowned DJ. With this re-opening Go Bananas is all set to offer some amazing surprises for its regular guests not only in terms of revamped food & beverage offerings but also a new and holistic experience.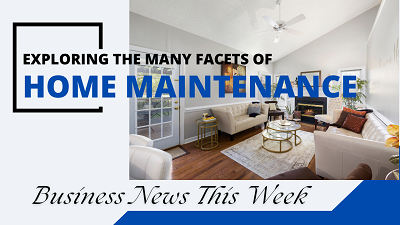 The revamped ambience, look & feel and standout nights are a part of this new re-launch outlet. With this relaunch Go Bananas aims to become one stop destination for Family entertainment, College hang-outs, Occasion Celebrations and also the hottest party place in town. For the re-launch of the outlet the Operations, F&B and Marketing team of Sayaji Indore has left no stones unturned to get Indore the most wanted party vibe in the City.
Commenting on the re-launch Mr. AshooBhatnaggar, General Manager, Sayaji Hotel Indore said; "In between all the testing times we survived with a smile and now bringing the same smile to our audience is our responsibility. Sayaji Indore with both open arms is ready and totally geared up to cater the next-gen with the wants and likes of their times. Sayaji Indore aims at catering all segments of guests and have an offering for all is a promise that we strongly want to adhere. We are looking for a great response from the City with the re-launch of Go Bananas and ensure that we have real-time surprises for you in stored with us."
Mr. RaofDhanani, Managing Director, Sayaji Group of Hotels in a statement said; "Sayaji Indore is our flagship property, people in Indore have entrusted us for a full time family commitment space. A property that has something to offer and cater for everyone, all age groups, all segments. Go Bananas re-opening was an ask in the City, people were following up with us on the re-opening dates constantly and we had to give guests what they wanted, that is our most important core value. We are very excited about the re-launch of this outlet and we hope Go Bananas once again will be a hit amongst its dedicated audience and guests. Rest assuring that we have a line-up of surprises planned for this outlet in the coming days."
For the lesser known Go Bananas has been one of the most wanted re-launches in the City from the kids of 90's to the new-gen Go Bananas has been the go to place for kids, college-goers and friends.