"NEP2020 Envisions Indian Ethos, Emphasizes on Indian Culture and Tradition, and Connects Children to Its Roots to Create a Vibrant Society" Said Dr. Hrushikesh Senapaty, Former Director, NCCERT at SAI Thought Leadership" Series Hosted by Sai International Education Group
Mumbai, 7 November 2022: SAI International Education Group, one of the leading educational institutions of India today hosted the fourth chapter of SAI Thought Leadership, a series of discussion sessions with a focus on the development of the nation. Dr. Hrushikesh Senapaty, Former Director, NCERT graced the occasion as the esteemed speaker along with Dr. Silpi Sahoo, Chairperson, SAI International Education Group. The topic of discussion for the session was "Learning, Technology & Future Education in 21st Century" which focused on the emphasis on 21st-century learning and NEP 2020.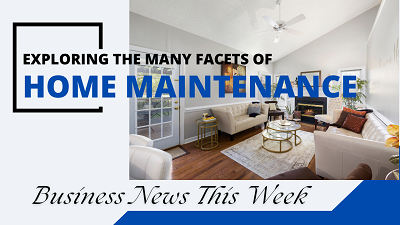 The brainchild of late Dr. Bijaya Kumar Sahoo, Founder Chairman, SAI International Education Group, SAI Thought Leadership is a vital learning platform where luminaries, each a leader of prominence and trendsetter in their own field, engage in deliberation on a plethora of relevant issues and subjects with a focus on the holistic development of the individuals and the nation. The erudite speakers, via their deeply enriching talks, will not just develop civic competencies, and regulate thought processes but act as pathfinders and problem solvers. Each session will be followed by a stimulating face-to-face conversation between the esteemed speaker and Dr. Silpi Sahoo, Chairperson, SAI International Education Group.
Speaking at the session Dr. Hrushikesh Senapaty, Former Director, NCERT addressed the paradigm shift in learning methodologies and the role of NEP 2020 to bring a holistic change in the education system. He explained, "With time, the definition of learning has undergone a paradigm shift. Learning was defined as knowledge acquisition during the early days and was teacher-centric. In the 21st century, learning is defined as knowledge construction and student-centric. NEP has defined learning in a very different way and has a more focused approach toward experiential learning. NEP is putting a lot of emphasis on generating consciousness on our fundamental rights and duties and to make students aware of it."
Remarking on the need for 21st-century learning he added saying "Teachers are the backbone of the education system. This is the age of experiential learning and teachers need to act as facilitators. I would encourage all the teachers to use the current technology and tools to upgrade the learning process. Emphasis should be given to 21st-century learning. The curriculum and the textbooks should be redesigned to promote 21st-century learning."
Addressing the session, Dr Senapaty further added, "Emotional Quotient is more important than IQ. We must help our children to learn in a natural and social ways. There should be equal weightage given to extracurricular and co-curricular activities. Curriculum and examination will be competency-based and also the learning content will be less as suggested by NEP2020."
Dr. Silpi Sahoo humbly expressed her gratitude on behalf of all the participants to Dr. Hrushikesh Senapaty, Former Director, NCERT for highlighting the role technology will play in shaping the future of education in India.
As one of the leading educational institutions in India, the prime focus for SAI International Education Group has been to bring about a radical change in the education dimension by fostering a community of educators, parents, students, and institutions, in a bid to make education more relevant in these changing times. Therefore, in accordance with the National Education Policy, the genesis of SAI Thought Leadership took shape with the vision to inspire leaders who have withstood the test of time, armed with a heightened sense of equanimity. The SAI Thought Leadership is an excellent occasion where the keynote speakers show a sense of solidarity, to give something back to society, by playing an integral part that leads to the enrichment of the audience.