Mithila Vibhuti Award- 2022 goes to Dr Birbal Jha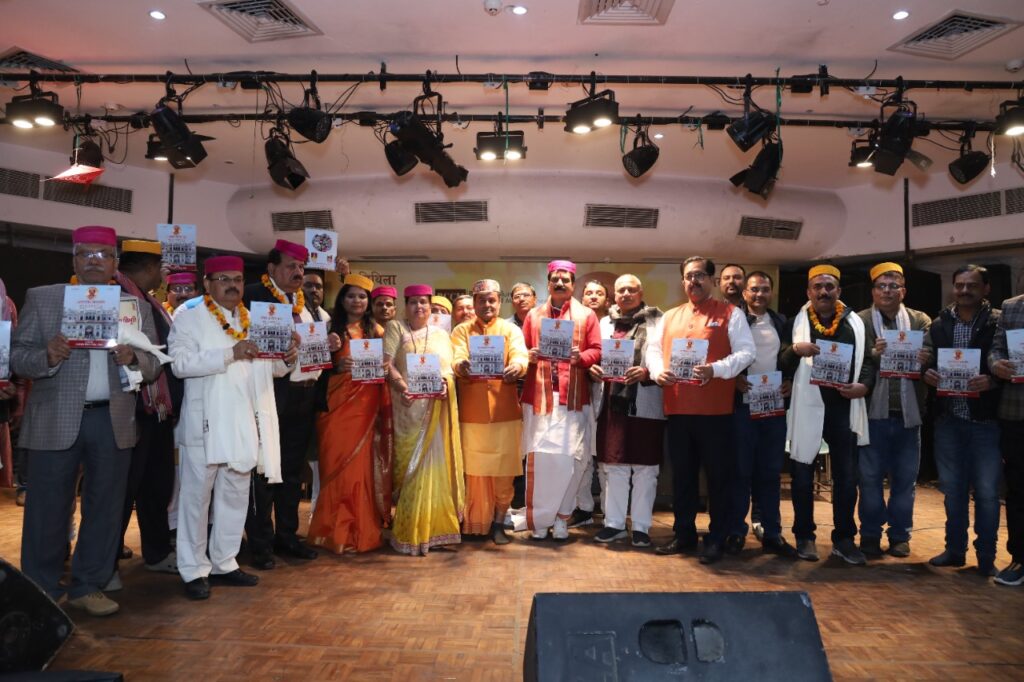 New Delhi: Mithila Vibhuti -2022, an outstanding personality award, was conferred on Dr Birbal Jha in recognition of his erudition, academic excellence, professional skills and social contributions in India, particularly in the belt of Mithila where he was born and brought up. This coveted honour was given to Dr Birbal Jha by Parliamentarian Gopal Jee Thakur on behalf of International Council on Maithili at a function held at Indira Gandhi National Centre for the Arts, Delhi-NCR.
The celebrity self-help author Dr Birbal Jha runs British Lingua specializing in English and Soft Skills training in India. His multifaceted personality includes being a social entrepreneur, social thinker-worker, culture activist, author, lyricist, columnist and communication skills trainer, all rolled into one.
Remarkably, a postal stamp was issued on Mithila Paag in 2017 following the 'Save the Paag Campaign' launched by Mithilalok Foundation, which he heads as Chairman. As a mass communicator, he connected with the masses in the belt, following which; he is regarded as Paagman of India, an award bestowed upon him in acknowledgement of promoting Indian culture and values.
In appreciation of his social, cultural and literary works Dr Jha has been bestowed several awards and citations matching his towering personality. He holds the view of an egalitarian society where everybody should get an opportunity of living a decent life. He is a social worker in every true sense of the word.
A non-fiction book titled 'The Living legends of Mithila' featuring the life sketch of 25 leading personalities of the region was published for their social contributions, in which Dr Birbal Jha is accorded the status of the 'Youngest Living Legend of Mithila'
The awards Dr Jha has received include the National Education Excellence Award- 2010, Man of Works-2011, Person of the Year- 2014, Star of Asia Award- 2016, Great Personality of India Award- 2017, Bihar Achiever Award -2017, Paagman Award 2017, Global Skills Trainer Award- 2022, besides many others.