ISBR Business School Welcomes Dr. Anand Agrawal as Executive Director
Bangalore, 27th May 2023: ISBR Business School is thrilled to announce the appointment of Dr. Anand Agrawal as the new Executive Director. Dr. Agrawal joins ISBR with a rich background in academia, entrepreneurship, and transformative leadership, solidifying the school's commitment to providing world-class business education.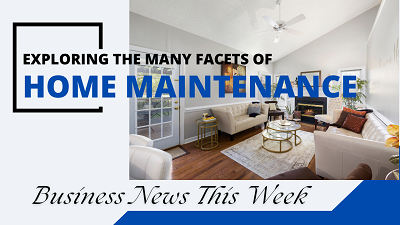 As one of India's leading business schools, ISBR is dedicated to cultivating an environment that encourages limitless exploration of knowledge. This commitment to excellence has garnered ISBR the prestigious Platinum Institute ranking by the AICTE-CII Survey for five consecutive years, placing it among the top 3% of management colleges in India. Dr. Anand Agrawal brings over 20 years of extensive industry and academic experience across five countries, making him an invaluable addition to the ISBR team. His multifaceted career has seen him excel as an academician, entrepreneur, researcher, and transformative leader.
Dr. Anand Agrawal, Executive Director said"I am honored and thrilled to join ISBR Business School as the Executive Director. ISBR's commitment to academic excellence, innovation, and creating a positive impact aligns perfectly with my own passion and beliefs. I am excited to work with the talented faculty, staff, and students at ISBR, and together, we will continue to transform lives, nurture leaders, and drive meaningful change in the world of business education."
Throughout his journey, Dr. Anand has held key advisory and leadership positions, driving the growth and development of educational institutions. He has served as President, Vice-Chancellor, Country Director, Associate Dean, Associate Head, Department Head, and Program Director, acquiring valuable insights into global best practices.
Dr. Anand's expertise has been sought after by renowned international institutes such as Swinburne University of Technology in Sarawak, Malaysia, the Asian Institute of Management in Manila, Philippines, the Institute of Management of Technology, the American University in the Emirates in Dubai, College in Ghana, Africa, and Chandigarh University in India.
Having earned his doctoral degree in Marketing from ICFAI University and an MBA from Jai Narain Vyas University, Jodhpur, Dr. Anand has made significant contributions to professional marketing and media research. He has collaborated with prestigious research firms like Kantar Taylor Nelson Sofres (Kantar TNS), working closely with national and multinational clients.
Dr. Anand has played a pivotal role in transforming educational institutions into progressive world-class organizations, leaving a lasting impact at local, regional, and global levels. His consultancy services have spanned multiple countries, and he has served as a co-founder and mentor for startups, successfully launching new organizations, overseeing product development and marketing, and guiding founders.
Driven by his passion for entrepreneurship, innovation, teaching, and research in the fields of Marketing, Leadership, and Higher Education, Dr. Anand believes that educational institutes have the power to make a significant difference in the world. He aims to create a lasting impact at both local and global levels by engaging stakeholders, developing innovative solutions to pressing problems, and nurturing individuals to become leaders in the realm of leadership development. ISBR Business School is excited to have Dr. Anand Agrawal join the team and looks forward to his visionary leadership and contributions in taking the institution to new heights of excellence and innovation.