From Online Classes to Young Authors: Dreamtime Learning School Showcases Inner Potential through New Storybook Releases
India, 26th April 2023: Dreamtime Learning School, is proud to unveil new books written by its young learners, showcasing the school's commitment to fostering creativity and talent amongst its students. The recently hosted book launch event was graced by the presence of Ms. Raageshwari Loomba, an accomplished Indian actress, author, and motivational speaker.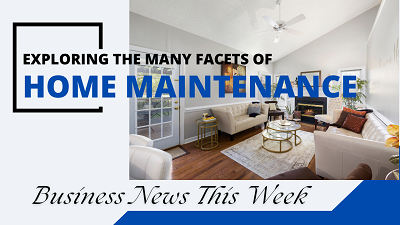 This achievement has empowered these young minds to express themselves through the medium of storytelling. Dreamtime Learning School takes a great pride in giving them an opportunity to share their unique stories with the world. Notably, these students are from primary grades who are enrolled for online classes and, at a very young age, capable of writing their own books.
Giving their imagination a new realm and a broader essence, these young authors from various grades and ages have written over six fiction/science fiction/thriller-based stories. The book includes "Jackson – The Brave Space Explorer" by Hridaan Jain (Grade 3), "Sea Saw" by Dhyani Dedhia (Grade 3), "The Anders Family" by Chriska (Grade 4), "Senior Vahin: The Hunt for the Tatva" by Vahin Nermeti (Grade 4), "Project Zero Dawn" by Rian Francis (Grade 3) and "Sofia" by Kashvi Pandey (Grade 4).
"This looks incredible; ever since I have grown up and since I had my child, I dreamed of a platform where we can celebrate every child as a genius, and books play an important role. Dreamtime Learning is a wonderful platform with forward-thinking teachers, and the entire company is ahead of the curve. They know that if they build your inner world, the outside criticism becomes positive, the outside bullies lose their power, and the outside failure does not matter because you naturally grow a mindset. Books play an important role; I travel the whole world through books, when I was young, I knew all about the Amazon Rainforest, China, Peru and Australia and more. Books take us to a beautiful world. I wish all the young authors incredible success and make the world happier place", said Bollywood Actress Ms. Raageshwari Loomba.
Ms Lina Ashar, Founder of Dreamtime Learning School, said, "We are incredibly proud of our students who have widened their creativity skills and presented it as a book. The book is a reflection of the passion and creativity that we strive to nurture in all of our students. Our young students have showcased diverse voices and perspectives and have embodied their imagination to a starring level. In addition to showcasing their talents and skills, the book also allows students to develop their writing and communication skills.
Dreamtime Learning School believes in empowering its students to become confident, capable, and skilled individuals. Writing is one ability that opens the imagination skill to think, introspect, question and ideate. The school strives to create a learning environment that imbibes creativity, critical thinking, and self-expression; the book reflects these values. The books are now available for purchase at the school's bookstore.