Senco Gold & Diamonds on an expansion mode, launches two new showrooms in Mumbai
Mumbai, December 17, 2022: Senco Gold & Diamonds, the largest organized jewellery retailer in Eastern India (based on the number of stores) announced the expansion of its footprint in Maharashtra with the launch of two new showrooms, located in Borivali West and Vashi.  The new showroom located at Borivali West is spread across 2700 sqft. showcasing a wide range of elegantly designed jewellery collection and the new Senco Gold and Diamonds D'Signia showroom located at Vashi, Navi Mumbai is spread across 2400 sqft. With this expansion, Senco Gold & Diamonds' national footprint has increased to 130 plus showrooms across 13 states.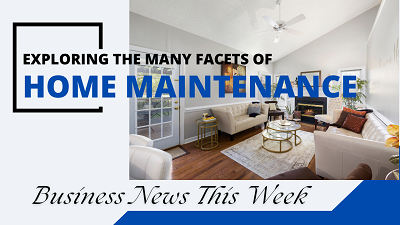 Bollywood Actress and Brand Ambassador Vidya Balan graced the occasion at the launch of both new showrooms at Borivali West & Vashi.
Expressing his views on the launch of the new showrooms in Mumbai, Mr Suvankar Sen, MD & CEO, of Senco Gold & Diamonds said, "As part of our expansion strategy and becoming a future ready company, our endeavor has always been to cater to our customers' needs and preferences. Accordingly we have opened our regular Senco Gold & Diamonds showroom in Borivali while the one at Vashi is a Senco Gold and Diamonds D'Signia showroom. With the launch of our two new company owned showrooms today, our presence in Maharashtra has now increased to six showrooms. We are grateful to Vidya Balan for having graced this occasion in our journey to becoming a truly pan-India brand."   

Commenting on the occasion, Ms. Joita Sen, Director, Senco Gold & Diamonds said, "Our focus on design and innovation, ability to recognize consumer preferences and market trends, the intricacy of our designs and the quality and finish of our products are among our key strengths. The new showrooms at Borivali and Vashi will offer exquisite collections of elegantly designed premium jewellery for our customers in the Maximum City, Mumbai." 

Ms. Vidya Balan, Noted Bollywood Actress & Brand Ambassador, said, "My association with Senco Gold & Diamonds goes back a long way. Senco Gold & Diamonds is renowned for its exquisite karigari and fine jewellery collection, and it is a pleasure to be present today to inaugurate its showrooms in my home city" 

Mr. Dhaval Raja, CGM, Senco Gold & Diamonds said, "We welcome Mumbaikars to visit our Senco Showrooms and luxuriate in the customer-experience along with our extensive range of jewellery which are contemporary as well as traditional. Senco Gold and Diamonds as a brand enjoys the trust and support of our customers which is why we are now branching out with our new stores in Borivali and Vashi."
To celebrate the grand opening of the new showrooms, the brand is offering a host of offers – up to 25% off on making charges of Gold Jewellery; for Diamond Jewellery, up to 10% off on diamond value and 50% off on its making charges + a special gift (Diamond pendant worth Rs.9000/-) whereas offering for Platinum Jewellery includes, up to 20% off on its making charges.
Pic source: Adfactors PR