PayMe India elevates Vineet Daniel as Chief Technology Officer
India, 25 May, 2022 – PayMe India, an RBI registered FinTech organization that offers short-term financial support to salaried employees, has appointed Vineet Daniel as its Chief Technology Officer. Vineet, joined PayMe India as Deputy Product and Technology Officer few months back. In his latest role, he will be working closely with PayMe India's Founder and CEO, Mahesh Shukla, to define, prioritize and realise the product roadmap of the company.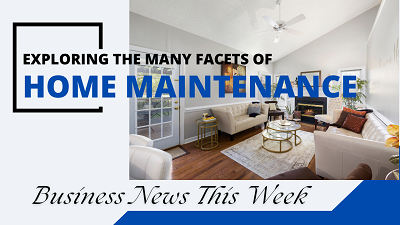 Vineet comes with an experience of more than 18 years in understanding and managing Information Technology services and Technology across industries such as e-commerce, SaaS, Ed-tech and Publishing among others. Prior to PayMe India, Vineet has worked with companies like BenoSoftware, AiEnable, SendinBlue, HT Media Limited and Letsbuy.com.
At PayMe India he will drive tech innovations, implement emerging technologies that are in alignment with the product vision and roadmap. Besides developing an automations driven culture, Vineet will spearhead the in-house engineering team, contracted development partners, and look at building deeper API integrations for PayMe India's platform. One of his key responsibilities will be to build a technology leadership team that develops a strong and focused culture and be responsive to the organization's needs.
Mahesh Shukla, Founder & CEO, PayMe India, said, "Vineet is an outstanding leader and we are confident of him leading our tech strategy to greater heights thereby driving performance, efficiency and effectiveness of engineering and product development. As a CTO he will continue to work towards our mission of making high-quality financial products easily accessible for everyone in the country. "
According to RBI's FI-Index, the financial inclusion grew 24% across FY17-21. The major factors behind the growth have been the rise of the FinTech, as the technology has simplified and encouraged digital payments like UPI payments, easy, and quick access to credit over online platforms and finger-touch availability of other financial instruments.
Vineet Daniel, Chief Technology Officer, PayMe India, said, "Technology has played a pivotal role in bringing innovative financial products to the doorstep of the customers; witnessed especially during the pandemic when people experienced the comfort and convenience of touchless payments more than ever. I am excited to join PayMe India and aim to implement new and cutting-edge technologies that will yield competitive advantage and help in driving the organisational vision of end-to-end financial inclusion."
From the time of its inception, PayMe India has expanded its financial offering portfolio from just small lending to next-generation financial solutions such as digital gold and mutual funds investment, online rent payment via credit card and CIBIL scores among others. In February 2022, the company also launched a new 'Buy Now-Pay Later' service called 'SALT' that allows users to make a purchase without immediate payment.