Orika introduces a wide range of all-purpose seasonings and marinades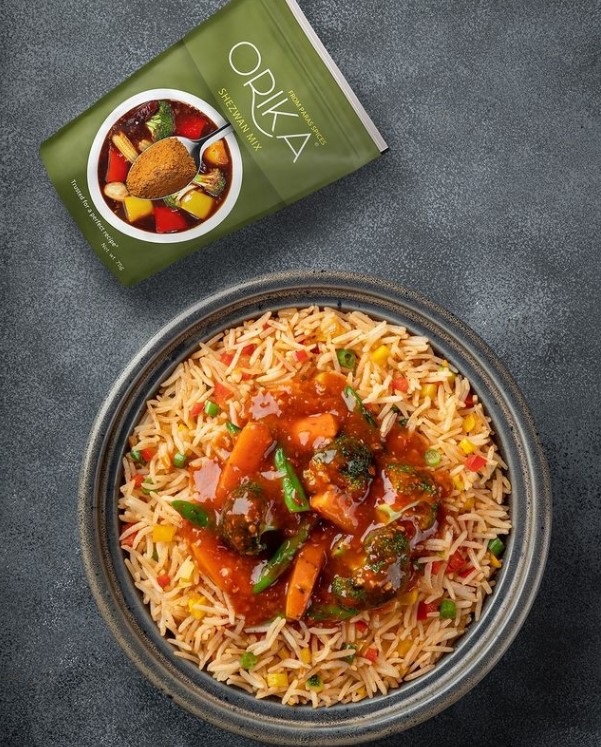 New Delhi: Orika, a leading premium gourmet spice brand from the house of Paras Spices, has introduced a wide variety of all-purpose seasonings and marinades, ranging from Peri Peri Spice mix, Tandoori Marinade, Hyderabadi Biryani Seasoning, Amritsari Marinade, Smokey Garlic Marinade to Schezwan Mix Seasoning to name a few.
Orika's all-purpose seasonings and marinades (green packs) include some of the best flavours from around the country. These eight specially curated seasonings and marinades are perfect for you to satisfy all your cravings, be it enjoying your barbeque sessions in winter, cooking up restaurant style Biryani at home, tossing up some Fried Rice and Noodles or just some fiery Peri Peri home style fries, Orika's green packs have you covered.
Amritsari Marinade is a fine blend of ajwain, red chili powder and our signature garam masala, our Amritsari Marinade is a quick fix to infuse those piquant, earthy notes typical to Amritsar.
Schezwan Mix Seasoning puts an end to your cravings for piping hot Chinese meals.
Smokey Garlic Marinade is a soulmate for dishes born on the grill, this Marinade goes in perfect harmony with the rustic charred flavor imparted by the grill so every bite tickles your taste buds with luscious notes of spicy tanginess.
Hyderabadi Biryani Seasoning has been crafted to treat your loved ones to the authentic taste of Hyderabad with a delectable mix of pre blended ingredients and spices.
Peri Peri Seasoning is an exotic blend of Peri Peri Chili, garlic and herbs, bringing in oodles of hot and citrusy notes to your recipes.
The Mint Seasoning is an arousing mix of freeze dried mint, herbs and spices. This seasoning is the go to solution to produce a variety of Indian as well as middle eastern recipes.
True to its name, the Fiery Chili Seasoning is a solid, hot punch of flavour that pairs seamlessly with a variety of dishes.
A rub of Tandoori Marinade on Kebabs or flatbreads infuses rich aroma in everything that goes into the Tandoor. Most importantly, it saves you the hassle of trying to get that elusive marinating mixture signature of only professional kitchens.