Online Searches for Education, Tourism & Home Needs Witness Big Spike In 2022
Chennai, August 5, 2022: Sulekha's latest six-month study of visits and searches by 1 million-plus consumers across eight major Indian cities has revealed interesting demand-specific trends across various services.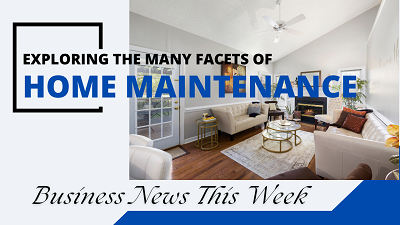 This half-yearly trend tracker by Sulekha, India's leading tech-AI platform for expert services, provides insights into the nation's demands and trend patterns. These are the highlights for the first half of 2022.

Education
Non-technical colleges and courses were sought after, along with Arts courses. Arts and Science, Hotel Management, Aviation, Pharma, and Polytechnic courses found many takers.
Pan-India searches for Arts and Science colleges increased 366 percent. Arts schools saw a 20 percent spike.
Mumbai recorded the most searches for Arts and Science colleges, ahead of Pune and Ahmedabad.
Kolkata topped Arts school searches (100 percent increase), followed by Delhi with a 40 percent hike.
Aviation colleges were in high demand across all cities.
Pune witnessed a 145 percent surge in Pharma colleges.Tourism and Travel
Removal of travel restrictions has increased hotel reservations and spurred demand for travel agents.
Searches for travel agents and tour guides grew 200 percent in Chennai. Delhi was second, with 80 percent.
Demand for hotel-reservation agents in Delhi increased by 153 percent. Hotel bookings in the city went up 60 percent.
Home Services
Demand for air-conditioning-related services skyrocketed due to this year's unprecedented heatwave. AC dealers, rentals, and spare parts saw pan-India increases.
AC services saw a 300 percent increase across India. Delhi led these searches, followed by Chennai and Kolkata.
AC rentals registered a 485 percent surge across India. Delhi topped the list, ahead of Chennai and Hyderabad.
Delhi led in all AC-related queries, like AC services, dealers, and rentals.
Ahmedabad witnessed an anomalous increase in AC rental searches this year.
Mr. Satya Prabhakar, Founder & CEO, Sulekha said, "We have seen a strong recovery in the Local Services market in the first half of 2022. This report by Sulekha is a comprehensive study of various service segments across the country. Travel and tourism-related searches have gone back to pre-pandemic levels. Home services have grown consistently over the last 18-24 months. It is interesting to note the increasing interest in non-professional education courses across the country. We expect H2 to see stronger growth across categories."