Market Experts Reaction Quotes | RBI Monetary Policy | Stock Market, Real Estate & Personal Finance To:
Dr. Ravi Singh, vice President and head of Research, Share India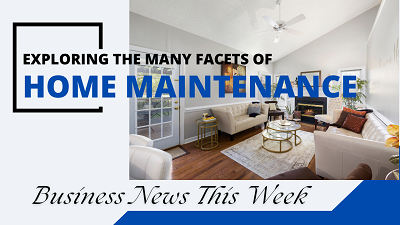 In line with the expectation, RBI has increased the repo rate by 50 basis points and is already discounted by the market. The indices and stocks are currently witnessing weakness taking cues from the selling pressure in the global markets. Nifty may sustain the support of 16800 levels if the international markets show reversal. A rebound in Nifty may show the levels of 17200 else the downside levels of 16500 is possible. Being inflation and rupee weakness still major concerns which needs to be improved keeping economic growth in pace, Investors should wait till the market sentiments stabilises for fresh entry.

Mr. Suren Goyal, Partner, RPS Group
RBI's hike in repo rate will have some impact on the current housing market. However, the overall impact will be limited, and the industry will continue to perform well in the coming time. There are plenty of buyers both in the cost-efficient as well as premium & trendy segments. Interestingly expats are also showing tremendous interest in real estate and the investor class is also pivoting lured by the tangible nature of the asset. Price growth so far has been moderate and this is one of the best times to buy homes. Moreover, the pandemic has also induced buyer interest in other categories such as plotted developments, villas, and farmhouses. Though these are niche segments, their growth will help the overall industry.

Mr. Amit Gupta, MD, SAG Infotech

Finally, we have an Inflation forecast for FY23 that remains at 6.7% as we all earlier expected due to rises in food prices. Another hard fact is that despite declines in growth, inflation remained at 6.7% in FY23, with an accurate GDP forecast at 7.4%. The US dollar is at a record high and we are seeing emerging markets' economic challenges including a slowing global economy, rising energy prices, spillovers from advanced economies, debt distress, and sharp currency declines. Although global recession fears are mounting and inflation is high, the Indian economy remains resilient. It has become more important for RBI to continue front-loading its rate hikes – providing a soft defence for the rupee – as global tightening increases.

Mr. Ravi Singhal, CEO,GCL
As we can see, the governor of the RBI increased the RRR by.50 percent. The inflation target has passed. Rainfall is expected to be delayed.
Approach to accommodate
Demand is expected to remain strong in the second half. Still, the inflationary effect is looming. The possibility of increasing interest rates is also increased.

Ankit Aggarwal, MD, Devika Group

The Indian real estate looks upbeat and will defy any rise in Repo rates. Earlier as well, repo rates were increased. However, the industry remained largely unperturbed with accelerated growth in most of the major markets in India. Consumer sentiments are strong and there is a visible demand in the market. Moreover, buyers now understand that property prices from here would continuously rise for an extended period of time, and hence rather than wait and watch, the most suitable step is to make the move. A reboot in the economy and strong structural parameters such as a surge in urbanization and attractive demography will also dovetail the market in a positive direction.