Indusface earns national recognition with a place amongst the India's Great Mid-size Workplaces 2022
Bengaluru, June 2022: Indusface, a Tata Capital Growth Fund II funded leading application security software company, has recently been named amongst India's Great Mid-size Workplaces 2022,' by Great Place To Work.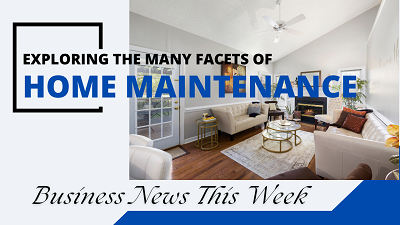 Great Place to Work® is an internationally renowned organization which has been studying employee experience  and people practices globally for more than 3 decades. More than 10,000 companies from 60 plus countries partner with Great Place to Work® Institute for annual assessment, benchmarking, and planning of actions to strengthen their workplace culture.
This is the 6th edition of the assessment for India, and this year the list has grown to Top 75 from Top 50 until last year. The rigorous methodology adopted by the organization to assess workplace culture and identification of India's Great Mid-Size Workplaces 2022 is regarded as the Gold Standard globally. The organizations chosen demonstrate excellent people practices which they have crafted for their employees and ability to proactively respond to the feedback to create a High Trust Culture.
Indusface which first got Great Place to Work-Certified™ and then got eligible for the Great Mid-size Workplaces. It was shortlisted after an exhaustive evaluation of several applicant organisations assessed on practices around work life balance, culture of innovation, fairness, leadership effectiveness and for over all working experience. The tools used by Great Place to Work® analyses parameters such as fairness at the workplace, pride which the employees have in their workplace, the trust quotient, credibility of the organisation towards its team and customers, respect and camaraderie at the workplace amongst several others. This recognition is a testimony to the high-quality and growth-oriented work experience that Indusface provides to its workforce and also validates that it has successfully embarked on its journey to create and sustain a High-Trust, High-Performance workplace.
Speaking on the occasion, Nandini Tandon, Co-Founder and Chief People Officer, Indusface said, "The recent years have been difficult to navigate for employees and organizations alike. While businesses must ensure continuity and growth, workforces also need reassurance and support for their own growth and wellness trajectories. At Indusface, our belief is to build an employee-driven and sustainable work culture. Instead of viewing employees as resources to achieve objectives, we follow an employee-driven feedback culture where we maintain a transparent and sustainable two-way communication framework."

Adding further, Nandini Tandon, said, "At the end of the day, it is the employee efforts that will propel us to achieve all our business goals. Hence, by listening to their feedback and opinions, we are not only empowering them to be the drivers of the business growth, but also establish a stronger bond between the company and the people."
The COVID-19 pandemic has led to a massive transformation of the way people work. Employee expectations have changed and organizations that do not pay attention to the changing scenarios or fail to reorient their strategies in time, are prone to suffering from the 'Great Resignation' scenario that is unfolding globally.
This is where Indusface has built holistic employee wellness, resilience, health and productivity frameworks built on the philosophy of FOSTER: Flexible work culture; Openness to feedback; Supportive & Caring; Transparency and an open-door policy; Encourage inclusivity and oneness; and Robust environment for individual Growth.
Indusface's core underlying principle of FOSTER has enabled them to retain their closely knit teams and get recognized among India's Great Mid-size Workplaces 2022. The company is committed to regularly reviewing its policies and frameworks to ensure adequate flexibility and integration of existing and emerging employee needs and concerns.