Give dad all he can read with a Readly digital magazine & newspaper subscription
Stuck with what to get dad for Father's Day on Sunday 19th June? Bored of the same old gifts and looking for something he will actually use? What if you could give unlimited reading to all dad's favourite magazines and newspapers in one app? With Readly digital magazine and newspaper app dad can read all his favourite titles and try out many new ones too!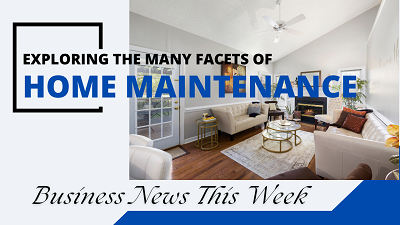 A subscription to Readly, the digital magazine and newspaper app, gives unlimited reading to over 6,300 magazines and now national and regional newspapers too in one app. So, whether your dad is into sport, cooking, cars, culture, gossip, guitar, travel, news or business, there is something for every dad.
A subscription is just £9.99 per month and Readly has a special Father's Day gift card of 3 months for the price of 2 so just £19.98 (fab gift for under £20).
He can sit back and read about the latest tech, check out the business and money pages, bookmark recipes, get inspiration for a new hobby or travel destination, read the latest news or deep dive into a feature article. Perfect for reading at home or on the go via his smartphone, tablet or laptop.
And for dads who like to 'shut down' without wi-fi from time to time, he can download up to 500 editions and read them in the offline mode too. And as a Readly subscription gives users five profiles per household, your dad can share the gift with you too! Win , win.
5 reasons why dad will love Readly:
– Hobby inspiration: Support dad to try a new hobby, read about a new travel destination or enhance his DIY skills with the huge range of titles available!
– Easy reading at home or on the go: as Readly can be read anywhere, anytime, he can use his gift and read when he's travelling, cooking in the kitchen, sitting on the sofa, working out, commuting or in the garden.
– Now with newspapers as well as magazines – Readly has many of the leading national and international newspapers as well as over 160 regional newspapers so he can catch up on the latest news as well as deep dive into his favourite magazines.
– A sustainable way to read – Reading a digital magazine on Readly results in 86 per cent lower greenhouse gas emissions than reading the printed equivalent. The reduction in CO2 emissions corresponds to approximately 15 400 tonnes of CO2e, or the equivalent to the emissions of producing and recycling over 240,000 iPhones.
– You can read too!- a Readly subscription gives users five profiles per household so if you're lucky enough, he'll share his subscription with you too!