Five Brands Offering Sports Nutritional Supplements
Nutrabay – Founded in 2017 by Sharad Jain, Shreyans Jain, and Divay Prakash Jain, Nutrabay.com was launched as a multi-brand store, functioning on the D2C model with the objective of providing 100% authentic nutrition-rich products. The platform came as a boon for those struggling to get original products in a market flooded by duplicate health supplements. To give consumers the best possible nutrients they can include in their daily diet, Nutrabay has partnered with 70+ brands, offering Protein Powders, Women's Health Supplements, Weight Loss Herbs, Amions, Wellness supplements, and Nutrition Foods and ensures quick and efficient delivery of these products to consumers' doorsteps. Nutrabay is a bootstrapped company and has been successfully scaling up the business for the last few years. The brand's plans now include taking the omnichannel route with its comprehensive offline strategy and launching new health and nutrition products.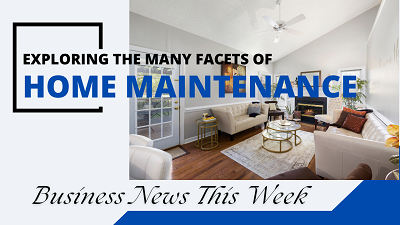 Optimum Nutrition – Optimum Nutrition was established in 1986. It is a subsidiary of Glanbia, a leading international cheese and nutritional ingredients group. They have been setting the Gold Standard in sports nutrition for more than 30 years – helping performance focused athletes achieve their goals. They are the creators of 100% Whey Protein,  Gold Whey Standard 100% Casein, Essential Amino Energy, Diet Products, Strength and Recovery Supplements, and other health and nutrition products.
MuscleTech- MuscleTech is a brand of dietary supplements, marketed by Iovate Health Sciences Inc., which includes Hydroxycut. It was owned by Canadian company Kerr Holdings which was acquired by the Xiwang Foodstuffs Company, a Chinese company. MuscleTech supplements are made with the highest quality ingredients in the world. They are dedicated to continuously researching, developing, patenting, producing, and globally marketing the safest, most effective diet and sports supplements to assist you in achieving your personal fitness goals.
Myprotien– A leading sports nutrition brand, delivering a range of quality products including protein powder, vitamins and minerals, high-protein foods, snack alternatives, and performance clothing. Founded in 2004, Myprotein is now Europe's No. 1, and based out of our Manchester offices, operating in over 70 countries through a diverse and dedicated team of staff, athletes, and active influencers.  Every day we work to inspire people of all ages and genders to believe in their fitness potential, then fuel them to achieve it.
DYET NUTRITION– Founded in 2021 with the objective of providing athletes, bodybuilders, and regular people with the finest quality health supplements. It ensures product quality and food safety and is FSSAI-licensed. Dyet supplies 100% genuine sports and wellness supplements to empower our consumers in reaching their maximum potential. Dyet has started recently but has gained good traction in the market. The R&D team works around the clock to help our consumers achieve their fitness goals.