Enabling cost effective transformation for enterprises in digital era
National,  January 2023: Avaali Solutions Pvt. Ltd. hosted a virtual panel discussion on the topic "Cost reduction in tough times via digital solutions". The virtual panel discussion aimed at creating a unified platform for industry leaders to conduct meaningful discussions on technology is a key enabler for all enterprises to increase cost-effectiveness during hard times. Avaali Solutions led the discussions on how enterprises are growing their business with the adoption of new technologies in today's disruptive business environment.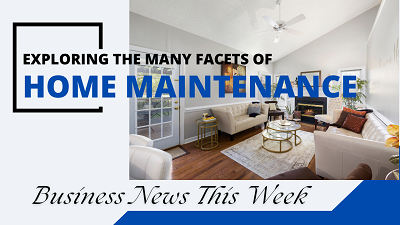 Mrs. Srividya Kannan, Founder & Director of Avaali Solutions Pvt Ltd said, 'Digital Technology is at the forefront of enabling cost reduction for large organizations. In today's world, we are all collectively looking at maximum cost optimization for every organization in terms of asset utilization with time reduction. The GBS model helps enterprises to drive lower cycle time, better governance, cost-effectiveness, better resilience and provides better insights for businesses to make better decisions. We're sensing at least a 40 to 70%, cycle time reduction via digital adoption and associated cost reductions of at least 25%. These are conversations that all organizations should be having internally and externally so that everyone is aware of the same'.
Industry representatives such as Sudhir Dasamantharao, Director & Head, Global Business Services – Asia Pacific, Boston Scientific, Rene Dortmund, Shared Service Centre Senior Manager, IGT, Vijay Samuel, Global Director, Twilio and Jai Gopal Nair, Sr. Vice President, Existing Clients, TradeIndia addressed the forum. The panel discussion saw a thought-provoking discussion on how enterprises are leveraging technologies to increase efficiency while managing costs effectively. The discussion also revolved around how businesses are adopting different business models to maximize asset utilization within a budget, good practices, and methods that should be adopted in every enterprise during tough times, new opportunities that digital transformation can enable in the industry, unique ways that will incentivize faster adoption of digital solutions and how digital transformation should focus on customer experience.
Sudhir Dasamantharao, Director & Head, Global Business Services, Asia Pacific, Boston Scientific said, 'The term cost reduction or cost elimination is often associated with a loss therefore I prefer the term cost optimization or management. We follow the "SEA" principle which stands for standardization, elimination, and automation to streamline processes and optimize costs. Additionally, we emphasize the importance of driving a culture that houses continuous improvement and rewarding innovation within the organization to achieve cost optimization.'
Rene Dortmund, Shared Service Centre Senior Manager, IGT, said, 'Digital maturity leads to greater cost control and emphasis on IT labor and services, but the key to achieving it is investing in both tools and resources, as well as having a strong transformation strategy, clear communication, and buy-in from top management and involvement from key personnel. Starting small with impactful initiatives and aligning technology with the company's long-term strategy, while seeking external support, is essential for success in the journey towards digital maturity.'
Vijay Samuel – Global Director, Twilio, said, 'Incentivizing faster adoption of digital technologies involves creating a clear roadmap for the organization and its employees to follow. This can be achieved through "Big Picture Management" which involves getting buy-in from key stakeholders early on and making the adoption of digital technologies part of the organization's overall strategic plan. It's important to also consider and address any resistance to change, as well as understand the real constraints that may be preventing adoption. Additionally, it's important to consider the potential impact of automation on job roles and take steps to re-align or retrain employees as necessary.'
Jai Gopal Nair, Sr. Vice President, Existing Clients, TradeIndia, said, 'Servitude is an attitude and that's the reason we at TradeIndia.com not only understand that the key to any successful organization is the customers' experience, but we practice it too. We believe that digital transformation starts with improving the customer's experience, as it not only drives the decision-making process but also increases the value chain. We are proud of our 10,000 + customers who is been with us for the last 3 decades and our strong relationship with the MSME sector in India, which has helped us become the brand we are today. We understand that technology can be limited in measuring the personal experience of our customers, which is why we use a combination of NPS, C-Stat, and customer-employee feedback to truly understand our customers' needs. We also invest in training our employees to deliver exceptional customer service and reducing the turnaround time for resolving issues to cut costs. Social media management and quick resolution of customer issues are also key to our success in acquiring new customers.'