empoWer2021 – Zone Startups India and TiE Women committed to providing world-class mentoring and networking to Indian Women Entrepreneurs
Bangalore: empoWer, India's first and largest accelerator program for Women Entrepreneurs, concluded its 6th edition with a 2-day intensive workshop for 56 women entrepreneurs from all over India at Bengaluru graced by eminent speakers from India and abroad, founders of successful startups, investor community and corporate leaders.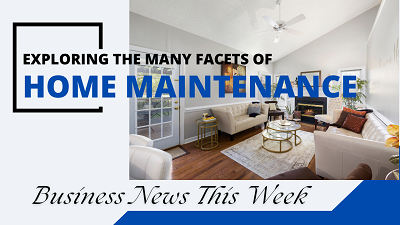 Nov 26 (Day 1) had an energetic start with a break-out intro session for the cohort, followed by the welcome address by the hosts from BRSTIF (Zone Startups India), TiE Women and TiE Bangalore. BJ Arun (Vice Chairman TiE Global) a serial entrepreneur from the Bay Area gave the keynote address. The informative session and workshop from Startup India by Oishika Ghosh (Associate-Invest India) and Gowtama HS (Master Trainer, Karnataka and Goa, GeM introduced various policy benefits as well as B2G connects to the founders.
The Investor Panel consisted of Parag Dhol, MD, Inventus Capital India; Rema Subramanium, Cofounder & Managing Partner; Ankur Capital; Mahavir Sharma, TiE India Angels; Shruti Singhal, Regional Head, IAN & Moderated by Venki Kumaran, President, Astrome Technologies and had a discussion which covered nuances of early stage investing and the insights from the distinguished panelists were like pots of gold for the startups.
Abhay Hanjura (Co-founder – Licious) inspired the attendees with his keynote speech where he traced his phenomenal journey as an entrepreneur. Ankit Ratan (Co-founder – Signzy) & Sagar Saxena (Founding Team – Razorpay) mesmerized the audience with their inspiring tales of building successful startups.
Open Mic Night was another highlight of the day whereby the cohort got a chance to share their elevator pitch in front of investors and attendees and put forth their funding ask. It was enthralling for the audience to know about the amazing ventures being showcased at empoWer2021.
Nov 27 (Day 2) – started with a workshop by Vikrant Potnis, (Founder-FundEnable); on Financial Projections and Valuations, a critical aspect of any venture with a focus to make it simple and easy to practice by women entrepreneurs without the fear of numbers.
Daisy Chittilapilly (President Cisco India & South Asia) delivered her Keynote with aplomb and goaded the women entrepreneurs to embrace the focus on team building from the very start. The session on How to Refine your Pitch by Anjali Sosale, Partner, Waterbridge Ventures; helped founders to know about ways to make an impression using the soft and technical aspects of pitching via story telling. A corporate panel with names like Gayathri Sharma, Director, Wadhwani Venture Fastrack; Ananadi Iyer, Director, Fraunhofer Office; Sarvana Mani, Global head Innovation and Acceleration, K-Mart; and Moderated by Ravi Narayan, Trustee, TiE Global Board gave the founders a perspective from industry leaders on what do enterprises expect from startups as well as the support they can give. Praveen Tailam (Chair – TiE Global) who travelled all the way from Boston to participate gave the closing remarks.
Sharing his thoughts on the empoWer2021 program, Hemant Gupta, MD, BRTSIF (Zone Startups India) said, "This sixth edition of empoWer being conducted in partnership with TiE Women has reached new heights by extending our program offering to 74 participants this year and we aim to make it even bigger next year. While not everyone would have won an award, each and every one of our startups is a star and will create a significant business impact with their endeavours."
Kanika Radhakrishnan (Co-Chair – TiE Women) mentioned: "TiE Women is a movement and with an amazing partner like BRTSIF, we are ready to take it to the next level in terms of relevance and impact. In Version 3.0, facilitating access to funding for our women entrepreneurs will be a new pillar that TiE Women will focus on."
empoWer2021 delivered more than what was expected and continues to raise the bar each year. Sponsored by BSE, empoWer was launched in 2016 for women entrepreneurs providing a holistic 360-degree support in form of mentorship, industry connects, peer network and investor meet. It has since nurtured over 200 start-ups and given away over Rs. 3.5 crores in grant/takeaways. Looking at its success story and to further expand the program, BIL – Ryerson Technology Startup Incubator Foundation (BRTSIF), a not-for-profit Start-up Ecosystem provider and a part of BSE with a mandate to promote startups and support the Government of India's vision for entrepreneurship development and a culture of innovation, joined hands with TiE Women signing a long-term strategic partnership in 2020.
The program this year attracted over 600 applications from across the country and noticed a significant traction coming from Tier II and Tier III cities. A total of 74 women entrepreneurs were shortlisted and given an opportunity to undergo 12-week accelerator program by Indian and Global mentors that comprised over 30 hours of coaching sessions, workshops, case studies of successful women-led startups, industry and investor connects.
The top 18 entrepreneurs represented India at the Global Pitch Competition, Dubai as a part of GITEX Future Stars and for the second year in a row, the top prize was won by an Indian startup, Zerocircle Alternatives Pvt. Ltd., Mumbai. It was a tough competition, as women founders from over 10 countries participated and presented their unique concepts and business ideas, as they competed for first prize at the international platform.
An India specific event as an additional offering to these 18 founders was organised, where they competed against each other and the Top 10 selected startups pitched at the India Finals on November 12th in BSE, Mumbai and went on to win equity free Cash Prizes. Serigen Mediproducts Pvt. Ltd. from Pune emerged as the winner of empoWer2021 and received Rs. 10 Lakhs in equity-free cash prize. Odrways Solutions Pvt. Ltd. (SAMA) from Bangalore and Vivalyf Innovations Pvt. Ltd. from Hyderabad were named as 1st Runner-up and 2nd Runner-up and received Rs. 5 Lakhs and 2 Lakhs as cash prizes respectively. In addition, there was another award announced comprising 1-week Quebec market access, sponsored by Government of Quebec, which was won by Dectrocel Healthcare & Research Pvt. Ltd., Lucknow.
Eminent speakers like Mr. Shailesh V. Haribhakti (Board Chairman/Director, Innovator and Author), Mr. Francis Paradis (Director-Quebec Government Office in Mumbai), Mr. Mahavir Sharma (Co-Founder of RAIN & Chairman, TiE India Angels) and Mr. Ambarish Datta (CEO & MD, BSE Institute Limited) addressed the gathering and shared their thoughts on various aspects of entrepreneurship, women leadership and the startup ecosystem.
Another highlight of the event was an energizing fireside chat session where Madhura DasGupta Sinha (Founder & CEO, Aspire For Her), Navya Naveli Nanda (Co-Founder, Aara Health & Founder, Project Naveli) along with Ishita Sharma (CEO, MukkaMaar) shared their journey of starting ventures working towards the girls and women health solutions, their education and self-defense.