Digital Economy: Women in Leadership
In the last decade, digital technology and innovation have transformed our societies, impacting how we tackle some of the world's biggest problems, along with empowering women to do business. Many women leaders have flourished in the digital era, bringing enormous impact and contributions to economic development. Women represent one of the most extensive demographic opportunities as market makers and consumers. The country's Digital India vision has also encouraged many of them to create a mark in the fast-emerging segment that contributes to its economy. In the coming decade, India's desire to attain higher levels of workplace inclusion may help the nation leapfrog the West to create a considerably more diversified leadership pipeline. Following are some of the notable figures who have debunked gender stereotypes and fostered digital inclusion to achieve gender equality in the digital economy have inspired more women-led entrepreneurs to reap the benefit of going digital for their businesses.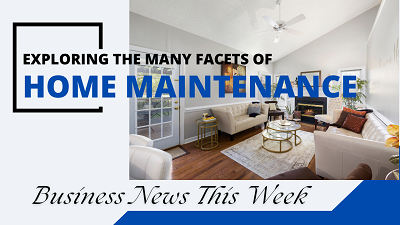 1. Priyanka Rathore, co-founder & COO of Strata – A Bangalore-based leading proptech platform offering fractional ownership in commercial real estate investment. As a lead real-estate analyst, Priyanka realised the huge gap in the CRE (Commercial Real Estate) investing space, saw the huge potential in the business opportunity, and co-founded Strata along with her husband Sudarshan. Priyanka has a demonstrated history of working in the investment management industry and is deeply involved in Market Research, Management, Cash Flow Analysis, Business Strategy besides new business development. In her previous stint with WeWork, she was responsible for performing all financial analyses pertaining to the brand's expansion in India. This role required a deep understanding of deal economics and real estate portfolio management. Priyanka envisions to democratise investment opportunities in Commercial Real Estate (CRE) in India like never before. At Strata, Priyanka is working towards making meaningful changes in the CRE investment landscape to give investors accessibility, transparency and affordability to invest in CRE through its offerings.
She believes that women venturing into real estate, should not get under the impression that it is overwhelming to be a part of a male-dominated industry as the current scenario has changed. Many significant developers, real estate financing institutions, and private equity firms have women in senior executive roles. Innovative startups have come in which women are heading key positions. Women in leadership roles are increasingly acknowledged as bringing an extra degree of multitasking, empathy, intellect, assertiveness, and determination to thrive in real estate business circumstances. Also, women should not get bogged down by the traditional notion that is often propagated about the real estate sector being a very closed and saturated sector. With the rise of technology, many innovations are happening, and women will play a crucial role in the whole evolving process.
2. Smita Deorah, Co-founder LEAD.  LEAD, India's first School Edtech Unicorn in the K-12 segment raised US $100 million in Series E funding round on 13th January 2022. The Series E funding round was led by WestBridge Capital with participation from GSV Ventures. LEAD — India's largest School EdTech player, at a valuation of $1.1 billion, is on a mission of transforming schools in India.
Started in 2012 by husband-wife duo Sumeet Mehta and Smita Deborah, LEAD was born in Aurora, 35 km from Ahmedabad, with just 14 students on day 1. Today, LEAD serves 3,000+ schools across 400+ cities and reaches more than 1.2 million students and 25,000+ teachers.
Smita Deorah is a chartered accountant-turned-educator and is passionate about excellence and values in academia. Prior to co-founding LEAD, Smita founded Sparsh, an NGO that worked for the uplift of Anganwadis in Mumbai in association with the Maharashtra government. She also implemented a "pre-school in a box solution" in 16 Anganwadis to get prepare students for school and reduce dropouts and low attendance.
A great believer in continuous learning, her goal is to bring quality learning to underserved communities and bridge the gap between the top 3,000 high-fee schools and the remaining 400,000 affordable schools, so that every child can be nurtured to his or her true potential.
3. Jayatri Dasgupta, Chief Marketing Officer, PayNearby
With over 20 years as an adept marketing leader, Jayatri has significant experience across marketing and product development, brand management, strategic planning, digital initiatives, revenue management, customer communication, organizational design and innovation. At PayNearby, she is responsible for creating and accelerating the company's marketing strategy and brand recognition across the country. She is focused on driving PayNearby's vision by building marketing programs and thought leadership to promote its exceptional product innovation and purpose-driven initiatives.
In the past, Jayatri has worked with Google, Goomo, Cox & Kings, and Cleartrip where she built organizations known for developing a strong brand and consistent messaging that gave the businesses a leading voice in the industry. A strong champion for women's leadership, Jayatri has been honoured by many renowned organizations for her work in marketing and communications.  She was CMO Asia's 100 most Influential National Leaders in Marketing in 2015 and ABP NEWS Women Super Achiever for Brand Excellence in 2014.  Most recently, she was recognized as the 'Iconic Leaders Creating a Better World for All' by the Women Economic Forum in 2020.
Jayatri says, 'Until the last decade, one woman in 1000 women desired to be an entrepreneur. With rising awareness & self-confidence, women are turning their dreams a reality. Today's startup environment is seeing a surge of women entrepreneurs solving challenges and addressing market niches.'
4. Priti Rathi Gupta, Founder & Producer, Ishka Films | Founder, LXME | Managing Director & Promoter, Anand Rathi Share & Stock Brokers Ltd. One Woman has many roles, but at the base of all her 'day jobs' is the aspiration to bring empowerment and equal opportunity to women. Married at 19, she relegated all her dreams and aspirations to be pursued at a later stage, but soon went back to college, got back to working full time, and has made headway in the financial services industry – an industry dominated primarily by men – to become one of the most influential and celebrated women in her field. It has been 18 years since she started working full time, and Priti has never looked back. Having won several accolades in the financial services sector.
Priti had long been mulling over the thought of financial empowerment for women and it was during a presentation for a class on strategy at Harvard Business School that an inkling of an idea was transformed into a business idea. Having worked in the financial services sector for almost three decades, Priti understood that financial services companies considered men to be their primary audience and was keen to turn the industry on its heel to make it more accessible for women. She envisioned a product where she would take her expertise in financial services and create something to help women achieve their dreams and overcome their financial fears, giving rise to LXME (read as 'Lakshmi').
Launched in early 2018, LXME, India's first women's only financial platform gives tools as well as education on financial planning. It aims to help women across professions, work experience, lifestyles and age groups to invest, thereby creating a community of financially aware and empowered women.