Coromandel International Limited declared 11 Villages Blindness Free in Vizag
Chennai, April 22, 2022: Coromandel International Limited (BSE:506395, NSE: COROMANDEL), the country's second-largest phosphatic fertilizer player and part of Murugappa Group, in collaboration with Sankar Foundation organized a comprehensive eye-related intervention – Coromandel Avoidable Blindness Free Villages in Vizag for 11 Villages surrounding the plant.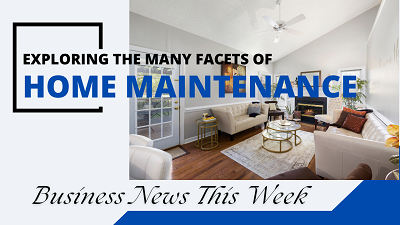 As an initiative towards Coromandel's commitment to the social upbringing of society, one-month blindness free campaign was organized by a team of 50 health professionals. Door-to-door eye screening was conducted in record time of 17 days. The teams of ophthalmologists and 3 specialist doctors checked the referred patients at camps organized in the same village.
Commenting on the initiative Mr. Gnana Sundaram, Senior AVP, Head Manufacturing, Coromandel International Limited, Vizag Plant "Coromandel International Limited – Vizag has always worked for preventive as well and curative health of the people living in the surrounding villages of Vizag plant. Door-to-door eye screening project is a unique initiative through which health professionals cater their services to the unreached people in the villages. Declaring the entire village as avoidable blindness free village is an ambitious project."
In total 5375 members from the surrounding villages were screened under this campaign, out of which 2200 patients with refractive eyes have been provided with eyeglasses and 209 cataract surgeries and special surgeries have been performed by Sankar Foundation as part of their contribution.
Commenting on the collaboration Smt. KBN Mani Mala, Managing Trustee & CEO, Sankar Foundation, "Sankar Foundation is extremely happy to partner with Coromandel International Limited in declaring 11 villages 'Avoidable Blindness Free Villages'. Thanks to the community leaders and volunteers who supported us in implementing the project smoothly. We started the work early in the morning to reach the people who go to work. Most of the people are extremely happy with our services. Sankar Foundation sparked smiles in the families of 11 villages surrounding the Coromandel plant at Vizag."
Under sustenance phase, postoperative medicines will be given by Coromandel, and follow-up with patients who undergo the surgeries is being done by Coromandel Community Health Workers. To celebrate and mark the success of this campaign Coromandel Declared 11 villages as Coromandel 'Avoidable Blindness Free Villages' by pasting a sticker at every house.
While expressing gratitude, Pramila, Resident of Srinivasnagar (East) – Beneficiary of Door-to-door Survey "I thank Coromandel for reaching out to every family member in the village. It is a great opportunity for all the villagers who cannot move or go to hospitals on their own. Eye screening is being done with professionals and we are grateful to Coromandel for their support."