Approach Bollywood Launches Quirky Digital Campaign ' Holi Kab Hai, Kab Hai Holi '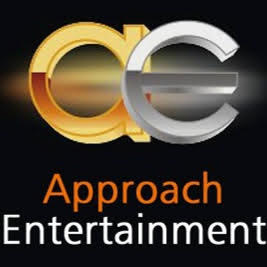 Mumbai: India's Leading Bollywood & Entertainment Newswire, Approach Bollywood has launched its quirky digital campaign ' Holi Kab Hai, Kab Hai Holi. The digital campaign will run on social media till Holi. The digital campaign will also give a social message of 'Don't Drink & Drive' in one of its ads. The campaign has been launched focusing on Bollywood's trade and general Bollywood audience.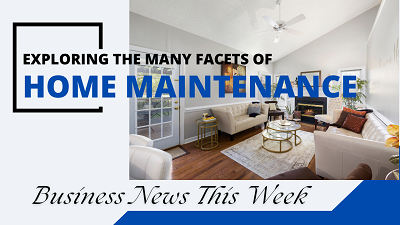 Approach Bollywood has been launched by Approach Entertainment Group. Approach Entertainment is an Award Winning Full Fledged Celebrity Management, Films Productions, Advertising & Corporate Films Productions, Films Marketing, Events and Entertainment Marketing Company with operations in Mumbai, New Delhi, Gurugram, Chandigarh, Kolkata, Goa & Dehradun.
Approach Bollywood has also roped in influencers in the campaign. The audience can instantly connect with its funny theme playing around the most successful film in Bollywood history and India's biggest festival of colors Holi.  In its first ad which has been already launched, Gabbar is asking Sambha ' Holi Kab Hai, Kab Hai Holi'and Sambha replies with " Sardar you keep asking the same thing. Do we loot the village? Here Gabbar replies No, We need not loot the village. I just want to have the Holi Party'.
In the second ad which will be launched soon, Gabber is asking the same thing ' Holi Kab Hai, Kab Hai Holi, and Sambha replying " Sardar, You keep asking the same thing. What do you want exactly?" Here Gabbar replies "I am free these days. Just thinking Let me open a Water Gunshop".
In the Holi Kab Hai, Kab Hai Holi campaign, Approach Bollywood is also giving a social message for Holi. In another digital ad which will be launched before 3 days of Holi, Veeru asks Basanti " Don't dance in front of these dogs. They create a scene after drinking" Here Approach Bollywood also gives a message of Don't Drink and Drive. The social message of Don't Drink & Drive has been blended well in with Approach Bollywood's digital campaign.
Speaking on the new digital campaign, founder Sonu Tyagi, Founder, Approach Entertainment reveals, " Holi is India's biggest festival and we thought of connecting it with Bollywood. So the Holi Kab Hai, Kab Hai Holi campaign was planned to connect with both our Bollywood business and general audience. Bollywood trade and business audience can easily connect with it and millennials can also understand the message. We also thought of giving a social message as Drunk Driving is very rampant on Holi. So we also added the social message in a funny way.  "
Approach Bollywood is a newswire service that creates & disseminates multimedia content for newspapers, magazines, TV channels, Radio, Apps, and all digital media.  Approach Bollywood is also launching its own app for smartphone users to quickly get updated on the happenings from the world of the entertainment business with just a click.
Approach Bollywood delves into the business side of Films, TV, OTT, and the Music & entertainment industry. It will include an in-depth analysis of the trends in the industry and how it impacts everyone involved. It is a hub for all media outlets for content that will whet the appetite of not only the crazy movie-buffs but the films & entertainment industry in question as well.
The celebrity management wing of Approach Entertainment guarantees that it has access to all-stars which in turn guarantees authentic industry coverage. In today's time, entertainment is one of the most-read genres which means there is a hunger for more content. But given the digital age, credibility has been in question. Access to big names in the industry will enable Approach Bollywood to stay true to honest journalistic practices.
Approach Bollywood is also planning to organize Film & Entertainment industry-related business events. The newswire will also explore branded content production with Celebrities and Bollywood personalities and will bring its own shows on TV, OTT & Digital channels.
Apart from that, Approach Bollywood will also be available as a portal that will only focus on the business & trade side of the films and the entertainment industry. It will deal with fact-checks, business happenings, interviews of the stakeholders of various production units, and features that will bring to its readers a side of Bollywood many aren't too aware of. The behind-the-scene reportage will ensure all aspects of the entertainment industry are tended to and reported. Approach Bollywood's coverage will kick start conversations that were earlier restricted to only the people who starred in movies or commercials.
Approach Entertainment Group is headed by award-winning writer/director Sonu Tyagi who has a background in Journalism and Advertising. He has worked with top advertising agencies and media houses in India.  The company is now also foraying into Bollywood Film Productions with its first Hindi film project in 2022.
The company will be announcing the film project soon and the work is already going on in the script and pre-production. The fast-growing Celebrity Management and entertainment marketing company also bagged "The Bizz India 2010 Award" in the Entrepreneurial category given by the World Confederation of Business. Recently, Approach Entertainment Group also bagged Service Excellence Award from Worldwide Marketing Organization.