AIPL leases 70,000 sq. ft. of office space at its state-of-the-art Grade A+ commercial complex located in Okhla, New Delhi
New Delhi, May 22, 2023: Advance India Project Limited (AIPL), a renowned realty firm, today announced the successful leasing of approximately 70,000 square feet of Grade A+ commercial office space at its newly built commercial complex in Okhla phase 3, New Delhi.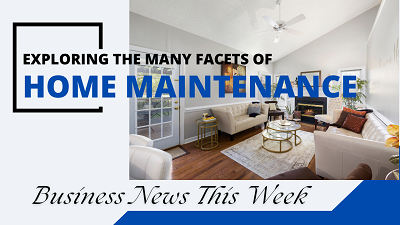 The project, "AIPL Legacy" is a joint venture between AIPL Group and Shyam Spectra Private Limited (SSPL), it encompasses a total leasable area of 88,522 square feet. In this joint venture, SSPL owns the land while AIPL invested approximately Rs 320 million for the construction and development of the project. The company obtained the completion certificate for the project in the 3rd Quarter of 2022 and has already leased out 90 percent of the total commercial office space.
AIPL Legacy represents a remarkable integration of advanced architectural accomplishments in sustainability, technology, and engineering. Beyond its captivating visual appeal, it stands as a pioneering workspace that prioritizes the health and well-being of its occupants.
Prominent conglomerates such as Orient Electric, Atria Convergence Technologies (ACT), Dormakaba India Pvt. Ltd and esteemed law firm Bharucha & Partners have secured space within the complex to establish their offices. Additionally, world-famous outlets, including Starbucks Coffee, have leased the retail spaces.
AIPL is currently in advanced discussions for leasing the remaining areas and intends to finalize the agreements within the current financial quarter, aiming to achieve full occupancy of the building.
The company has achieved successful leasing of the complex at one of the highest rental rates (averaging Rs 140 per square feet per month) in the surrounding area, thanks to its prime location, construction quality, and impressive design.
"The strategic location of the project in the heart of South Delhi, where there is a scarcity of Grade A+ office space, has resulted in strong demand," said Mr. Ishaan Singh, Director, AIPL Group.
Okhla has always been a preferred destination for corporates of all sizes, making it a highly sought-after commercial hub. Adding to demand is the factor like the project's proximity to Noida, Faridabad, and Gurugram cities, added Mr. Singh.
The AIPL Legacy project is environmentally conscious, adhering to ESG (Environmental, Social, and Governance) compliance, and the building design is based on the principles of LEED (Leadership in Energy and Environmental Design) Gold certification.
AIPL Legacy offers eight levels of office space that foster a truly inspiring environment for its tenants. The tower has been meticulously designed to optimize sustainability performance and create a workspace that enhances the well-being of its occupants. From the innovative double-glazed facade to the triple-height glass atrium, every element of the building has been thoughtfully crafted to maximize natural light, promote a flexible floor layout, ensure noise reduction with the use of specialized glass, and provide high-speed elevators for seamless vertical transportation. The premises also boast ample car parking facilities, along with convenient amenities such as a bank, ATM, café, food court, and a serene terrace garden. Together, these features combine to create a state-of-the-art workplace that prioritizes functionality, comfort, and a harmonious work-life experience.