Network marketing changed the life of KD Kuldeep
"Never let success get to your head; never let failure get to your heart" might be a quote that no one knows who wrote, but it tells a lot about how a person should walk the road of success.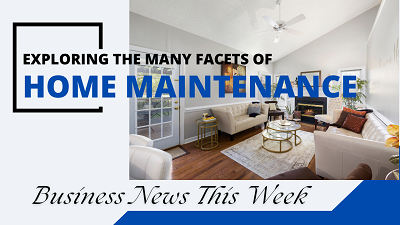 One such story is of a simple man from a small village who knew he wanted something big in his life – Mr. Kuldeep Singh, a network marketing entrepreneur and a business coach – a 37-year-old man coming from  Shyampur Jatt (a small village near Hapur), Uttar Pradesh – who always wanted to shift to Delhi and live a different life than his hometown.
Though he did not like studying much, yet wanted to have a larger-than-life experience. The entrepreneur comes from a farmers' family and a town that emphasizes competitive exams and Army training. Differing from the society that wanted to decide his fate, Mr. Kuldeep came to Delhi as he was offered a job in the DMRC in 2005. However, this was not the happy ending he was aspiring for; life has some more struggles planned for him. The job was a scam, and now he had two options – go back to his hometown and tell everyone he failed or stay in Delhi and make something out of his life. Being a strong-headed person, he decided to stay in the city and figure out his life. To survive in Delhi, he got a job to work as an assistant to a person in water purifying sales and service. At that time, his salary was only Rs 1500 per month.
He tried the taste of different waters and worked in the retail sector – customer service – for some time to sustain his life in Delhi.
In 2011, when he got married to Mrs. Durga Singh, he knew this could not keep going on. He needs to stick to one profession and make something out of it for his family. Mr. Kuldeep and his wife enrolled in a hairstyling course at VLCC in 2014. A year later, they started working in reputed salons as hairstylists, and they knew this was the field they wanted to invest in – with effort and time.
The idea was to make a salon network and grow a brand with people working under them and salon outlets worldwide.
A friend introduced Mr. Kuldeep to the world of Direct network marketing, to which he did not pay much attention in 2014. However, in 2016, that friend convinced Mr. Kuldeep to work with Vestige Marketing Pvt. Ltd, and that is when Mr. Kuldeep thought of giving direct marketing a try.
He started working part-time in the network marketing industry in July 2016. He continued to work as a hairstylist in the salon. However, in November, he quit his job to continue as a network marketer full time.
Dealing in FMCG, health, and wellness products, Mr. Kuldeep has a team of lakhs of people working with him. Some of the family's incomes have surpassed lakhs in a short period.
Mr. Kuldeep Singh has managed to attain his dream life by venturing into direct selling marketing, and now, he mentors thousands of people to achieve their dreams.
We have often heard that good things take time; they did in the case of this highly motivated entrepreneur. And in the end, it was all worth it. So, if you are a dreamer, believe in your dreams and take that one risk to make it happen.