3 Ways Tech Can Revolutionize The Fifa World Cup
By Sumir Bhatia, President – APAC, Lenovo ISG
The evolution of cutting-edge technologies has replaced the legacy chalkboards with touchscreens, evolving the game of football over decades. With the advent of AI, new technologies such as Video Assistance Referee (VAR) and limb tracking are bringing the sport closer to fans and teams alike. For instance, video analysis uses conditioning technology to understand players' strengths and weaknesses. Through such technologies, team and club managers are empowered to make quick data-driven decisions.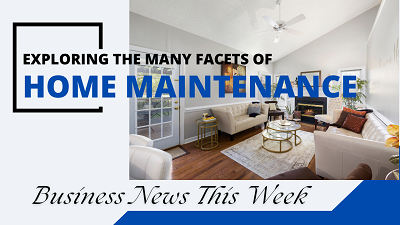 Ahead of the most-awaited FIFA World Cup, Lenovo, in a recently concluded virtual chat show called 'Smarter Changes The Game', highlighted the role of Smarter Technology in transforming the game of football. Italian former professional footballer and Inter Milan Legend Marco Materazzi and renowned sports television anchor, commentator and journalist John Dykes, joined Lenovo to highlight the role of High-Performance Computing (HPC) & Artificial Intelligence (AI) powering smarter outcomes in the world of football through intelligent insights.
New technologies introduced this world cup season, such as stadium cooling, AI-driven VAR offside technology, sensor-based navigation for traffic management, AI, and drone-based crowd management, etc., will drive an immersive and engaging experience for players and fans. Here are three ways technology will have a larger impact on the game of football this world cup season.
AI & analytics will enable greater team and player efficiency
Just as CIOs and enterprises leverage analytics to process Big Data to make intelligent data-driven decisions, analytics technology leveraged in the game provides a large volume of data about player performance, gameplay, injuries, fitness, etc., equipping team managers and club owners to make accurate decisions in setting-up teams for each game. With powerful AI and improvements in player-tracking technology, football data and metrics can be captured directly from live television broadcasts without needing other cameras in the venue. Data is also helping managers become more intuitive in team management, with AI-driven insights helping managers assess team mental health and psychological blocks, assisting players in preparing for the world cup, building on the team capabilities, and enhancing the team's ability to win. Even GPS technology can help analyze player speed, distance, workload and the impact on overall team performance. Advancements in AI are also finding their way into smarter scouting to find the right talent who can be trained to support better team dynamics and performance.
Edge computing will power enhanced game experiences
As Edge continues to gain prominence with 5G, enterprises have the opportunity to improve speed, reduce latency, and ensure data security. CIOs are leveraging Edge to provide business leaders with actionable intelligent insights that help them make important decisions. Similarly, the use of edge technology in football has the potential to process data in real time during a match. Game analysts are already on ground making observations by capturing data using video to share passages of play with decision-makers. The ability to process that data locally in real-time using edge servers will enable team managers and players to access intelligent gameplay insights delivered through interactive dashboards to help players and managers take important decisions to emerge victorious. Other than the game itself, Edge will have a significant impact in improving the game viewer experiences for fans watching on-ground and worldwide.
Technology to improve sustainability in sports
With climate change impacting sports, prominent events are implementing strategies to have more positive and sustainable impact-driven outcomes. While the upcoming FIFA World Cup has a strategic sustainability approach across five pillars – human, environmental, social, economic and governance, technology has a significant role in enabling sustainable experiences. Technological solutions such as the Neptune Warm-Water Cooling* are leveraged by CIOs and enterprises to warm large compute infrastructures. Stadiums and club owners can leverage warm-water cooling technologies to cool buildings, stadium and several other infrastructures, making football's overall sport more sustainable for the future.
With over 3.5 billion fans across the globe eagerly waiting for the FIFA World Cup to kick off, teams and broadcasters are actively leveraging technology to bring the game closer to fans. Smarter technology and devices right from servers, data management, storage, laptops, monitors, accessories can help football clubs gather and manage large amounts of data, transform operations and deliver better results both on and off the grounds. Such solutions can also help clubs digitize historical archives to better leverage traditional data into modern game passages. With adequate support from Tech partners, football clubs can improve performance and speed by 20 percent by assessing more than 100 million GPS data points collected during games, training sessions, etc. The computational power has the potential to reduce time taken for data processing by 25 percent, enabling faster time to insights.