Wednesday: Cipla Palliative Care & Training Centre Pune, which has been providing free-of-cost palliative care to cancer patients and their families since 1997, organized a high-level virtual roundtable on Early Integration of Palliative Care. In line with the theme of World Cancer Day 2021,"together, all our actions matter", the panel brought together a diversegroup of oncologists, palliative care experts and leaders to shine a spotlight on the role of palliative care in improving quality of life of cancer patients and their families.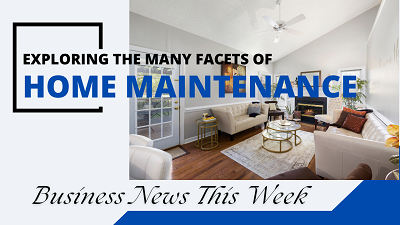 As per the World Cancer Report (estimated cancer burden in India in 2018), there are about 1.16 million new cancer cases in India. However, it is estimated that only 4% get access to pain relief2. A majority of cancer patients therefore end up living with physical and emotional distress which can ideally be addressed through holistic multidisciplinary palliative care. This is even more beneficial if provided early on in their treatment. Despite evidence to prove this, access to early palliative care remains lacking in India due to misconceptions around it being seen as only end-of-life care by both doctors and patients.
Findings from a survey of 200 oncologists across India conducted by Cipla Palliative Care & Training Centre in early January 2021, reveals that over and above the need to break the mindset of palliative care as end-of-life care, there are also challengeswith the use of opioids for pain relief.
Outlining the objective of the panel as its moderator, Rumana Hamied, Managing Trustee, Cipla Foundation said, " We hope that this Round Table discussion will spark new conversations and alliances about how we can best integrate palliative care into cancer treatment so that it becomes standard care practice. This Cancer Day, let us all come together to make all our actions count – let's start talking about palliative care"
The roundtable was attended by Dr Y. K. Hamied, Chairman Cipla; Dr CS Pramesh, Director Tata Memorial Hospital and Convener, National Cancer Grid and Dr MR Rajagopal; Chairman, Pallium India. Other domain experts, part of the panel discussion,included Prof Richard Harding,Cicely Saunders Institute of Palliative Care, UK; Dr Naveen Salins, Manipal Comprehensive Cancer Care Centre; Dr Anil D'Cruz, Union of International Cancer Control & Apollo Hospital; Dr Sushma Bhatnagar, Onco-Anaesthesia and Palliative Medicine, AIIMS and Dr Armida Fernandez,Romila Palliative Care
Addressing the experts on the panel, Dr. Y.K Hamied, Chairman Cipla Ltd said, "We believe that when palliative care is introduced at an earlier stage, it has the potential to transform total health care. It looks at the totality of the patient, and not just the specific disease."
"There is inadequate exposure to palliative care in oncology training, and there are only a handful of people who have MDs in Palliative Care. The leadership at cancer centres in India needs to take responsibility for early integration", added Dr CS Pramesh, Director Tata Memorial Hospital and Convener, National Cancer Grid
Dr MR Rajagopal, Chairman,Pallium India highlighted, "The responsibility of a medical practitioner is to cure sometimes, relieve often, and to comfort always. And there exists no exception to this rule – suffering has to always be mitigated."
During the course of the discussion, experts highlighted the urgency for collaborative action to include palliative care into our current healthcare systems and medical education through initiatives like palliative care OPDs, upskilling healthcare professionals and expanding homecare services.
The Round Table is the first in a series of initiatives started by Cipla Palliative Care & Training Centre under its #AshaHamesha Campaign – launched for World Cancer Day 2021 with the hope of making early palliative care a reality. Several other national and local events, training programs, capacity building initiatives and volunteering programshave beenkick startedas part of the campaign.