Rotary Platinum City Celebrates World Breastfeeding Week…
Rotary Platinum City embarked on a remarkable journey to celebrate and raise awareness during World Breastfeeding Week, a pivotal event that underscores the significance of breastfeeding for the health and well-being of infants. With a firm commitment to community well-being, Rotary Platinum City collaborated with local partners to organize a series of impactful events and activities, aiming to promote breastfeeding, share knowledge, and strengthen bonds within the community.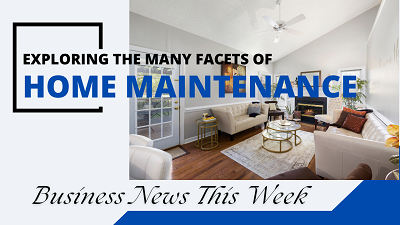 "Breastfeeding is the nurturing bond that roots health at the grassroots level, ensuring the well-being of the tiniest blooms. As we celebrate World Breastfeeding Week, let us remember that this act of love not only nurtures infants but also empowers fathers to stand strong in their role, fostering healthier families and brighter futures." said Senior lactation consultant Dr. Payel Biswas Soo from Divakar Speciality hospital and also a Rotarian from Rotary Bengaluru Platinum City.
The core objectives of our World Breastfeeding Week celebration were:
Raise Awareness: To illuminate the critical role of breastfeeding in fostering a healthier start for newborns and preventing illnesses.
Educate: To equip mothers, families, and the community with accurate information about the benefits and techniques of breastfeeding.
Empower: To empower nursing students with the knowledge and communication skills necessary to promote breastfeeding and provide valuable support to mothers.
Celebrate: To celebrate the beauty of breastfeeding and acknowledge the efforts of mothers who choose this nurturing path.
We organized enlightening workshops where Dr. Payel Biswas Soo, chairperson for breastfeeding awareness in Rotary shared insights about the unparalleled benefits of breastfeeding. New parents and would-be parents who learned about proper breastfeeding techniques, overcoming challenges, and establishing a strong mother-baby bond.
Collaborating with  Krupanidhi  Nursing College, Dr. Payel Biswas Soo facilitated sessions that equipped nursing students with practical knowledge about breastfeeding significance. Nursing students gained a deeper understanding of breastfeeding benefits, reinforcing their potential as advocates for maternal and infant health. According  to Dr . Devi Principal , Krupanidhi College of Nursing , Divakar Speciality Hospital, JP Nagar Bengaluru, and Rotary Bengaluru Platinum City are pleased to announce their collaboration in celebrating World Breastfeeding Week 2023 on 4th August 2023 This partnership aims to raise awareness about the vital importance of breastfeeding and its
Breastfeeding has been recognized globally as a cornerstone of child health and development. The collaboration between Divakar Speciality Hospital and Rotary Bengaluru Platinum City seeks to leverage the collective expertise of both organizations to educate the public about the numerous health benefits of breastfeeding, not only for infants but also for mothers.
Proper Quantity and quality of nutrition is very important during and post-pregnancy. Breastfeeding becomes easy if a mother is well-hydrated and takes nutritious lactating foods. Cultural taboos regarding postpartum diet should be avoided and followed only if they have scientific research, said Nutritional Expert Dtn Sheetal Joshi from Divakars Speciality Hospital.
Senior Consultant: OBG and Reproductive Medicine Dr Lavanya Kiran, from Rotary Bengaluru Platinum City says "Breastfeeding should be initiated within 1 hour of birth and every woman has to be counselled about the benefits of Breastfeeding. While Breastfeeding protects the baby and mother but it also contributes to the economy and safe environment of the society "
The initiative fostered a positive perception of Rotary Platinum City as a catalyst for community health and well-being.
Rotary Platinum City will continue advocating for breastfeeding education, aiming to create lasting change by embedding breastfeeding knowledge into community healthcare initiatives. We plan to strengthen collaborations with local healthcare institutions, nursing colleges, and other stakeholders to extend our impact. In the coming years, we aim to diversify our efforts to encompass comprehensive maternal and child health education.
Dr. Payel Biswas Soo also said as an organization dedicated to community service, by joining forces, we can amplify our impact and contribute to healthier communities."
Celebrating World Breastfeeding Week" reflects our commitment to community welfare and health. By spreading awareness, sharing knowledge, and fostering.