On World Tuberculosis Day, India Health Fund and ACT For Health come together to support Swaasa
On World Tuberculosis Day, India Health Fund and ACT For Health come together to support Swaasa® – a first-of-its-kind AI-based app that can detect active TB cases within seconds
March 24, 2023, Mumbai: India Health Fund, a Tata Trusts initiative, is collaborating with ACT, a non-profit venture philanthropy platform, to support Salcit Technologies in piloting Swaasa® – an AI-led solution that can revolutionize the detection and early treatment of tuberculosis in India.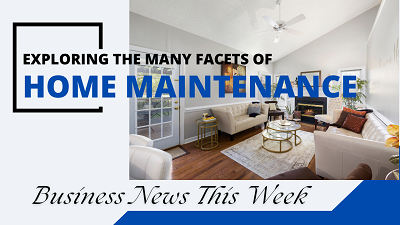 Active case finding (ACF) is an established measure for the systematic screening of infectious diseases like TB in high-risk populations by frontline health workers, who are the first point of contact for under-served communities. In 2021, out of 2.23 Cr patients screened for TB through government programs, 73,772 patients were identified through ACF. However, there has been a lack of affordable, rapid response and sensitive screening tools that can help find the millions of active TB cases that often go undiagnosed. Currently used ACF methods are visual inspection, patient questionnaires, and assessing exposure to TB-infected individuals, but these have limited clinical application due to the subjectivity in understanding patients' symptoms and systematically deducing test results for identification and differentiation of different lung infections. This leads to about 64% of symptomatic TB patients who are unable to seek appropriate care at the right time.
Addressing this need, India Health Fund and ACT For Health will co-fund the development of Swaasa® – an AI platform by Salcit Technologies that record cough sounds from suspected TB patients using a phone's microphone and analyzes them to decode unique cough signatures to detect the possible presence of pulmonary tuberculosis using a proprietary AI algorithm and give a report in just a few seconds.
Madhav Joshi, CEO – India Health Fund, said, "We believe that actively finding undiagnosed TB cases quickly and connecting them to treatment will bring us closer to the elimination of the disease. To achieve this, what's lacking are easy-to-use, affordable, non-invasive screening tools that can be used by patients and by healthcare workers in the most remote areas of the country. Swaasa® applies the latest advances in Artificial Intelligence to address this very need and holds the potential to transform TB care."
Salcit's non-invasive innovation can run on any smartphone, requires no additional equipment/consumables, and offers the key advantage of being used by patients themselves in the confines of their households, without the risk of infection spread or the need for trained staff. It can also be easily used by frontline health workers in low-resource and remote settings and thus, promises to be easily scalable to enable early detection of the disease.
The grant by IHF and ACT For Health will aid Salcit Technologies in the technical validation of the Swaasa®'s AI algorithm – the six-month-long project will include the collection of cough sounds from about 5700 subjects (TB and Non-TB), the technical validation of the platform across 6 public health centers and the enhancement of the platform to reach an accuracy of 90% for detecting the likely presence of TB.
Says Neetha Joy, Director – ACT For Health, "Although we have made great strides in identifying and treating TB patients with innovative policies and aggressive testing, we still miss millions of TB patients who are not caught by the public healthcare radar. This is primarily due to the lack of access to affordable and scalable screening tools at the periphery. We're excited to see Swaasa® 's potential unfold and believe that our support to Salcit Technologies will help this platform supplement and strengthen existing Active Case Finding (ACF) in low resource settings."
Unlike other cough screening algorithms coming to the market, Swaasa® is a multi-focus platform that can be used for screening of various lung ailments including Covid-19, for which it is currently undergoing clinical trials. Swaasa® is also registered with CDSCO, is HIPAA and ISO27001 certified and has two granted patents and three publications backing its technology and use.
"With the support and funding from India Health Fund and ACT For Health, we aim to stay true to our mission of serving the underserved by taking our AI-powered tool to the communities. Swaasa® holds the promise not only to screen TB non-invasively and instantaneously but also to enhance the capacity of healthcare workers and strengthen the health system, including the public and private networks." says Venkat Yechuri, CEO – Salcit Technologies.
Salcit's proprietary combination of audiometric analysis and AI technology will undergo two more development phases post the review of the first phase by an external panel of technical experts representing Central TB Division, ICMR and WHO-India, among others.