MGM Healthcare Uses 'Needle Scope' for Wrist Surgery, First in India
Chennai: MGM Healthcare, a leading quaternary care super-specialty hospital in the city, has performed India's first wrist arthroscopy, a minimally invasive key-hole surgery of joints, using the new generation 'needle scope', a needle-sized camera of 1.9 mm width. The procedure was performed for a patient who injured his right wrist in a bike accident and suffered from unresolved pain for months. The intervention also involved the repair of the Triangular Fibrocartilage Complex (TFCC), a network of ligaments and cartilage located in the wrist.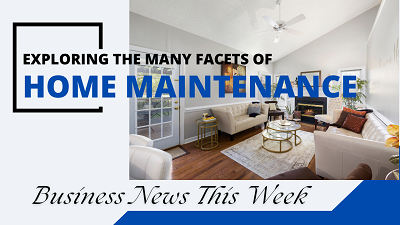 The NanoScope, a proprietary visualization system that has been revolutionizing arthroscopy since its introduction last year, has only been used in India as a diagnostic tool for larger joints like the knee and shoulder. However, MGM Healthcare is pioneering the use of NanoScope in diagnosing and treating wrists and other small joints with complex anatomy.
The wrist arthroscopy and TFCC repair was recently done by Dr Ram Chidambaram, Clinical Director, Institute of Shoulder, Elbow, Hand Surgery & Sports Injuries, MGM Healthcare. The patient, Mr. Murali, a 58-year-old from Chennai, injured his right wrist two months ago. He was involved in a collision whilst riding his bike. He sustained what is known as a rotational twisting injury to his forearm. The incident left him in great pain that did not subside with any treatment.
With the help of the NanoScope, the most advanced new-generation arthroscopy system based on a miniature camera attached to the edge of an optical fiber, the damage inside the joint was accurately evaluated. The patient experienced little to no pain due to the minimally invasive nature of the surgery. There is no swelling or stiffness in the wrist after the surgery. Patient is on his way to a speedy recovery.
It is to be noted that Dr Ram Chidambaram was also among the first surgeons to use the needle scope-based arthroscopy when the first prototype was made available in 2007 while he was practicing in the UK. The technology has been perfected over the years by medical equipment companies.
Commenting on the surgery, Dr Ram Chidambaram, said, "The NanoScope is a cutting-edge technology that is revolutionizing the way arthroscopy is done, especially in small joints and areas of complex anatomy. This new generation 'needle scope' provides a good internal view of the joint. It ensures less tissue trauma. The use of NanoScopes opens up exciting new opportunities in terms of diagnosis and treatment of many wrist conditions."
He said that the wrist consists of ten bones and multiple ligaments articulating in a synchronous fashion, allowing us to perform a myriad of day-to-day activities. People suffer from many wrist conditions like Repetitive Strain Injury (RSI), sprain, ligament tear, TFCC tear, scaphoid fracture, nonunion, ganglion, De Quervain's tenosynovitis, Kienböck's disease, carpal tunnel syndrome, rheumatoid arthritis, wrist fracture and associated sequelae. People often ignore these conditions, dismissing the gravity of their injury. They are unaware of the fact that these conditions should be properly diagnosed and treated as soon as possible. Nowadays, the availability of minimally invasive treatment options like the NanoScope promise minimal discomfort and excellent outcome.
About MGM Healthcare
Born out of a need for altruism, MGM Healthcare is dedicated to bettering patient experiences and improving clinical outcomes through expertise, passion and technology. The manifestation of this dedication is a state-of-the-art hospital on Nelson Manickam Road having 400 beds, 50 outpatient consultation rooms, over 100 critical care beds, 250+ doctors, 30+ clinical departments, 12 state-of-the-art operating theatres and 24×7 comprehensive Emergency Care. Here, a host of eminent surgeons and physicians wield a potent combination of skill and cutting-edge technology to elevate care and outcomes to new levels. MGM Healthcare is currently Asia's highest-rated USGBC LEED Platinum-certified Green Hospital.
Over the past year, the team of clinical experts at MGM Healthcare have performed many innovative and complex surgeries in the pursuit of establishing trust and clinical excellence. MGM Healthcare is designed and equipped with the latest in technology and equipment and is poised to drive patient centricity and clinical excellence of both the domestic and international patients.