Former president of India, Mr. Ram Nath Kovind to inaugurate national conference hosted by Safdarjung hospital on uro-oncology
New Delhi, September 2023: The department of urology, robotics and renal transplant, VMMC and Safdurjung Hospital has collaborated with Robotic Urology Forum, a national organization of surgeons specialising in the field of robotic urological procedures, and with global technology leaders in minimally invasive care and the pioneers of robotic-assisted surgery (RAS), to conduct a national conference to familiarize and train surgeons on the latest techniques in treating urology diseases. The conference named RUFCON 2023 will be inaugurated by the Honourable former president of India, Mr. Ram Nath Kovind on Saturday in New Delhi.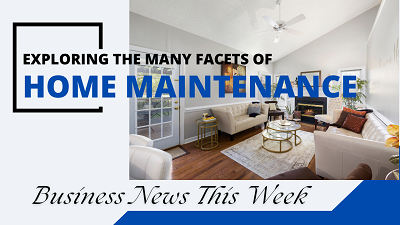 The two-day conference includes a Masterclass in Uro-Oncology with Live Operative International Minimally Invasive Surgery Workshops, focusing on the impact of robotic-assisted surgeries in Urology. The conference is co-hosted by Rajiv Gandhi Cancer Hospital and Research Institute, the Society of Robotic Surgeons (SRS, USA), and the Genitourinary Cancer Society of India(GUCSI). The sessions at the conference will be attended by Urology experts across India.
Commenting on this, Prof (Dr.) Anup Kumar, Organising secretary of RUFCON'23 and HoD Urology, Robotics and Renal Transplant, SJH and VMMC said, "I would like to thank Hon. Former president of India, Mr. Ramnath Kovind for agreeing to grace this event with his presence. Robotic-assisted surgery has had a transformative impact on urological procedures and I'm glad to see the increase in its adoption in the past few years. This year's conference will mark RUFCON's successful impact for the fifth consecutive year for urologists across India, and this wouldn't have been possible without the support of RAS technology leaders like Intuitive. With multiple live surgery workshops, discussions and lectures on urological procedures and robotics, we plan on making this year's conference more interactive. We hope to make it a grand success by positively influencing young healthcare professionals to explore advanced technologies like robotic-assisted surgery for better patient outcomes."
The event will include a live operative workshop showcasing Robotic radical prostatectomy, Partial Nephrectomy, and multiple urology procedures with new-age technologies including the Da Vinci Xi robot. In addition to these, there will be didactic lectures and debates on various robotic surgeries including Prostate, bladder, and renal cancer, along with complex reconstructive surgeries by the experts.
Highlighting the rising adoption of robotic-assisted surgery in urological procedures, Mr. Mandeep Singh Kumar, VP and Country GM, Intuitive, said "India's Healthcare system is experiencing rapid advancement through an upsurge in the adoption of new-age health technologies. This includes the increase in the adoption of robotic-assisted surgery for specific therapy areas, a key one being Urology. The rapid adoption by Indian surgeons is driven by their learning agility and passion to adopt new technologies coupled with the potential for improved patient outcomes that robotic-assisted surgery can provide. As a part of our mission to support the surgeon community, we have been associated with RUFCON since its inception and have been continuously fortifying our collaboration in line with our steadfast commitment to make this state-of-the-art technology accessible to all. We are confident that such initiatives will play a significant role in supporting the growth of surgeons skilled in RAS and allow them to offer better outcomes to their patients."
Robotic Urology Forum (RUF) is the first Indian robotic society with 150+ leading uro-oncologist members. The last four editions of RUFCON were held in Mumbai, Kochi, Chandigarh, and Ahmedabad.