Crysta IVF adds two new centers in Delhi and Mumbai; eyes total 25 centers by year-end
23rd June 2021, New Delhi/Mumbai : Delhi based Crysta IVF, one of India's most trusted fertility chains, announced the launch of two new centers in Delhi and Mumbai. The center in Delhi was launched in collaboration with Fertile Solutions IVF & Research Center (FSIVF) and in Mumbai with Corion Fertility, respectively. With the launch of these facilities, Crysta IVF plans to make fertility treatments accessible to all, at affordable prices.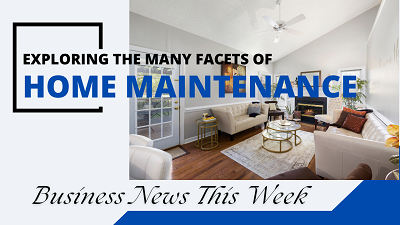 Equipped with world-class treatments to help couples start their families, the newly inaugurated centers provide facilities related to fertility issues such as IVF (Embryo Donation, With Donor, Without Donor, Self-Including 2 FETs / Last cycle with ED, Donor, Self along with ICSI Intracytoplasmic sperm injection, OPU+ET+Blood test & Investigations+Oral medicine and ICSI + Blastocyst Transfer Self). The IVF clinic is also well equipped with various surrogacy technologies like Self and One Cycle IVF, Self and 3 Cycles IVF – 1st Self & then 2 Donor Cycles, with egg Donor – upto 5 cycles and Multiple Cycles. Other treatments include IUI One Cycle, TESA, MESA, Laparoscopy and Hysteroscopy. All these treatments are undertaken under strict Covid-19 protocols according to which proper sanitisation and related precautions are adhered to at Crysta IVF centers.
Commenting on the new launch, Dheeraj Jain, Founder, Crysta IVF, said "Our aim at Crysta IVF is to provide affordable and best in class treatment to couples seeking infertility treatments. Keeping this vision in mind, we have opened these centers in Delhi and Mumbai which are easily accessible, offering services which are effective, economical, and equitable. We aspire to provide fertility treatments without compromising on quality, patient safety and security. There is nothing that gives us greater fulfillment than a successful outcome and the happiness that parenthood gives to couples."
The treatments at both the centers are undertaken by highly qualified doctors. The center in Delhi is guided by Dr. Ruchi Malhotra who holds 29 Years of Experience in infertility related treatments and is an expert in giving best results in recurrent implantation failure. Dr. Kaushal Kadam who heads the Mumbai center, has more than 20 years of experience and is a member of the European Society for Human Reproduction (ESHRE) and the American Society for Reproductive Medicine (ASRM).
The new centers by Crysta IVF are part of their expansion strategy under which they plan to launch 12 new centers in the next 6 months making total of 25 centers with an ambition to become one of the leading infertility treatment providers having its wings in 100 cities within a span two years.