ShemarooMe Presents New Web Series What The Fafda
Comedy lovers, rejoice! Get ready to unleash a wave of laughter with ShemarooMe's latest original web series, 'What The Fafda' premiering on the 14th of September 2023. This uproarious comedy promises to be your ultimate ticket to a world filled with hilarity and non-stop fun. 'What The Fafda' boasts an ensemble of over 40 artists that reads like a who's who of the Gujarati entertainment industry, featuring the likes of Pratik Gandhi, Sanjay Goradia, Tiku Talsania, Shraddha Dangar, Niilam Panchal, Ishani Dave, Kushal Mistry, Jayesh More, Jhinal Belani, Manan Dave, Bhamini Oza, Prem Gadhvi, Parth Parmar, Dhruvin Kumar, Viraj Ghelani, and other incredible talents. From quirky characters to laugh-out-loud situations, 'What the Fafda' serves up a comedy platter that caters to every palate.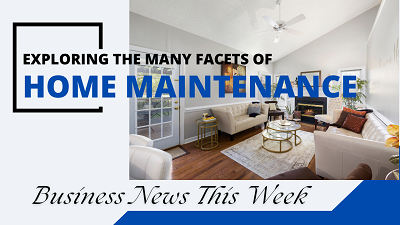 Created under the banner of Bombay Story House and spearheaded by Rahul Patel, this situational anthology comedy series is on the brink of becoming your newest addiction. The series introduces an unprecedented format in Gujarati comedy, with each episode offering a humorous perspective on the lives of quirky professionals we often encounter in our daily lives, offering a unique glimpse into their world. Every episode promises to whip up hilarious situations, unveiling their eccentricities and delightfully unconventional working styles. Viewers can expect relatable yet riotous scenarios that will compel them to say 'What The Fafda' towards the end of each episode. And if that's not enough to pique your interest, the series features a catchy title track that perfectly encapsulates the show's essence and will get you grooving.
Speaking about the excitement surrounding the show's launch, veteran actor Tiku Talsania expressed his enthusiasm, "During the shoot, the set was filled with young and energetic crew members who knew exactly what they wanted, which is something I appreciate. Everyone has done a fantabulous job, and I am sure the audience will like it as it deviates from the usual 'baa-bahu' drama. In a world where comedy has evolved into various forms, including dark humor and biting sarcasm, ShemarooMe and the 'What the Fafda' team have impressively revived the essence of family-friendly humor that the Gujarati industry is famous for. The viewers will not only enjoy the show but also resonate with its unique concept."

Actor Manan Dave shared his experience and said, "The audience can see me in two episodes of 'What The Fafda'. In one of the episodes, I had the privilege of sharing the screen with Tiku sir, a veteran in the industry, and as a young, aspiring actor, I learned invaluable lessons from him. I would like to thank ShemarooMe for this ambitious project, which brings together 40-plus actors from the industry and beautifully blends the talents of both young and veteran Gujarati actors. The result has been nothing short of impressive; each episode carries a unique message that I believe will strike a chord with the audience. I hope the audience watches the series and showers their love on us."
So, mark your calendars, set your reminders, and prepare to laugh your heart out! 'What The Fafda' guarantees an unmatched comedy experience, with every episode designed to have you in splits from start to finish. Don't miss out on this comedy extravaganza – it's time to say goodbye to stress and hello to hilarity!