Amazon miniTV gears up for a teen drama laced with dance, rivalry, love, and a lot more with Campus Beats
Mumbai, September 15, 2023: Amazon miniTV – Amazon's free video streaming service today announced their upcoming teen drama Campus Beats. Set in a prestigious dance academy, known for its jaw-dropping performances, the show will take viewers through an array of emotions as it turns back the time to the good 'ol college days. The story unfolds as select outsiders join the campus through a welfare program, sparking rivalry, friendship, love, and intense competition with existing students. The riveting show premieres on Amazon miniTV from September 21 onwards, marking the platform's stepping stone into the long format series that will keep viewers hooked. Helmed by the creative highbrow, Palki Malhotra, the dance drama features an ensemble cast of Shantanu Maheshwari, Shruti Sinha, Sahaj Singh Chahal, Tanvi Gadkari, Harsh Dingwanii, Tanya Bhushan, Dhanshree Yadav, Teriya Magar, Adnaan Khan, and Rohan Pal in pivotal roles.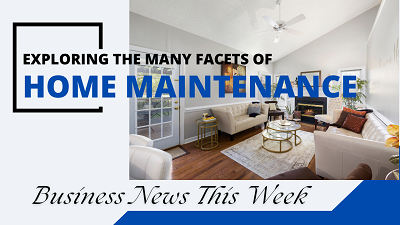 The series follows Netra, a sweet and simple girl who just joined the college through a welfare program. While her initial motive was to uncover the secret behind her father's mysterious death, she gets trapped amidst the pressures of campus life. To add to the complexities, she finds herself in the middle of two warring student factions – welfare students known as BG's and the elite group of students called OG's. While striving for success, she finds an ally in Ishaan from the OG group, who provides support and eases her journey, despite his flirtatious reputation.
Amogh Dusad, Head of Content, Amazon miniTV expressed, "Campus Beats, a show set in a dance academy, where students from diverse backgrounds compete, compliment each other in their zeal to be part of the coveted dancing crew. We see this exciting dancing world through the eyes of our lead Netra (played by Shruti Sinha) who has entered this dance academy albeit with a secret mission."

"We are elated to announce the launch of our new show, Campus Beats, our first youth coming-of-age story with a dance backdrop as part of our partnership with Amazon miniTV. At Banijay Asia, we're dedicated to curating state-of-the-art content that resonates with our audience and captures the cultural diversities of college students, thereby underlining a newfangled perspective of today's youth. We envision to perpetually commit to delivering realistically-relatable yet quality entertainment for our viewers." said Deepak Dhar, CEO & Founder, of Banijay Asia & Endemol Shine India.
Campus Beats will be available exclusively for streaming on Amazon miniTV starting from 21 September. You can download the Amazon miniTV on Playstore, or watch within the Amazon Shopping App or on Fire TV.