Zee MPCG's Education Excellence Conclave 2023 brings to light the evolutionary phase of the Education Sector in India
In its endeavor to bring to light how education plays a significant role in fulfilling one's career goals, Zee Madhya Pradesh Chhattisgarh, one of the leading and most-trusted Hindi News Channels of ZMCL, successfully hosted the Education Excellence Conclave 2023 today. Prominent dignitaries – Indar Singh Parmar (Minister of School Education, Govt. of MP) and Vishwas Kailash Sarang (Minister of Medical Education, Govt. of MP) attended this grand ceremony and appreciated the channel for creating a platform that acknowledges the hard work put in by educationists across different states of India.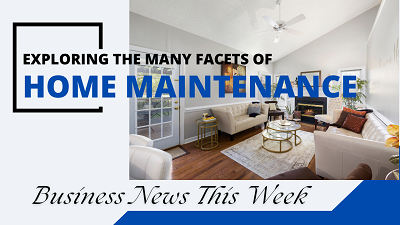 In-depth panel discussions on the latest developments in the education sector included topics like 'Roadmap of the education system', 'Opportunities and challenges', and 'New Education Policy'. Insights shared during the discussions were an eye-opener for the attendees of this summit, which included participation from professors, students, and subject matter experts in the education sector.
Zee MPCG Education Excellence Conclave 2023 also further celebrated the achievements of the CBSE Board and UPSC toppers of the state. It also felicitated a few renowned Institutes, colleges, and universities that have been inspiring the young generation to move ahead in their respective fields.
Highlighting the relevance of the conclave, Mohit Sinha, Editor, of Zee MPCG said, "The evolutionary phase of Education 4.0 is here! And so is the demand for skills from different fields. Zee Madhya Pradesh Chhattisgarh's Education Excellence Conclave 2023 aims to create a platform where industry experts have the freedom to share their insights on what lies ahead for the future generation in terms of career growth."

Speaking on the success of Zee MPCG Education Excellence Conclave 2023, Mr. Abhay Ojha, CEO, of Zee Media Corporation Limited, said, "We, at Zee feel privileged to be able to create a public forum in each of the states, that acknowledges the efforts put in by educators and educational institutions.

They are the true heroes of the society who are doing a great job by imparting quality education and paving the way to a successful journey for students."
The special partners for Zee MPCG Education Excellence Conclave 2023 were SAGE University, Mansarovar Global University, Rabindranath Tagore University, and R.D. Memorial Group of Institutes. LNCT Vidhyapeeth-Indore, Sardar Patel University, IES University-Bhopal, and The IVY Global School were the associate partners.
Zee Media Corporation Ltd, one of India's leading media companies, has a strong presence in the news and regional genres, with 16 news channels in seven different languages, reaching more than 528+ million viewers through its linear and digital properties