FORE School of Management, New Delhi, official placement report for the PGDM, PGDM International Business (IB), Finance Management (FM) & Big Data Analysis (BDA) batch 2019-21 was released recently. The students were placed with recruiters like Amazon, Cognizant, Mahindra, ICICI Bank, Dell, Deloitte, ITC, HCL, Asian Paint, GEP, and Nestle among others and PPOs offered are 22 in numbers.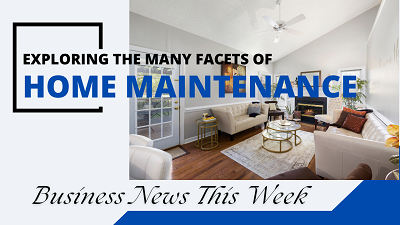 Top offers were from consulting, FMCG, power & energy, IT sectors among others. The highest remuneration of Rs.27 LPA CTC was offered by consulting and research sectors followed by Rs. 24 LPA offered for Marketing. Operations and IT witnessed the highest CTC of 20 LPA while HR and Finance was Rs. 17 LPA and Rs. 15 LPA respectively.
Average remuneration this year is Rs.10.7 LPA.
Despite market slow down, FORE School maintained the steady placement trend and the tag of 'talent magnet spot' for corporate India, enabled 136 recruiters of which 58 being new recruiters, rolling out multiple offers to the batch of 355 students.
While 39% of offers were made by IT/ITES, 22% were from BFSI, Research & Consulting made 21% while 10% offers came from FMCG/FMCD/Automobile industry.
Rich in Diversity – profiles, specializations, gender and culture.
The batch which had diverse specializations – Marketing (44%), Finance (24%), International Business (17%), Operations (5%), Human Resources (5%), and IT (5%); was also rich in cultural, gender and profiles diversity with 48% female students and 52% males. Educational backgrounds included Non-engineering (49%), Commerce (22%), Arts (14%), Science (11%) and Others (4%).
A significant 49% of the batch had previous work experience while 51% had been freshers.
Prof. Rajneesh Chauhan, Dean, Corporate Relations at FORE School of Management, New Delhi stating how the pandemic has caused a shift in the placement process, said, "There is a very focused approach in the MBA placement process at FORE, where we suggest our students to critically evaluate the role before accepting the offer. This allows for a stronger and well thought out bond between the student and the recruiter versus going for the first or the highest offer. Key areas of growth for us are fintech, healthcare management and data analytics among others and as a result, we have devised a curriculum that inclines with the new industry requirements".
Some of the prestigious companies wherein the students were placed included Asian Paints, ITC, Nestle, Cremica, Nivea, Maruti Suzuki, Royal Enfield, Hero, Jindal Steel and Power, Goldman Sachs, HDFC Bank, Deloitte, KPMG, EY, DHL, Viacom 18, HCL, Capgemini, and Amazon among others. The profiles offered included Executive Trainee and Management Trainee across diverse areas such as Sales, Marketing, Supply Chain, Human Capital etc.
PPO & SIP for the batch 2020-22: Highest SIP offered so far has been Rs. 2 LaKH for 2 months, with offers from HSBC, ITC, GEP, Zycus, Capgemini, Asian paints, UB, DHL etc. and PPOs offered were 22 in numbers.
Incidentally, students at FORE have been undertaking 2 SIPs of which one with corporate and other being under the mentor-ship of faculty. Many Research papers extracted from last Year VSIP's have been published in many renowned national and international journals.