The Festive Season Sparks Job Opportunities in Home Appliances and Retail Industries: foundit Insights Tracker
Mumbai, October 03, 2023 – foundit (formerly Monster APAC & ME), India's leading talent platform, published the foundit Insights Tracker (fit), presenting the latest findings on hiring trends for September 2023.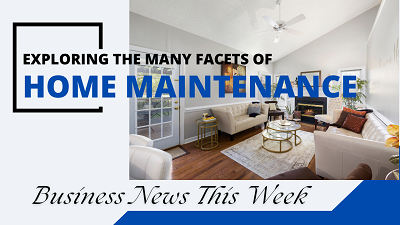 Hiring dipped 2% month-over-month, according to the latest tracker. In addition, e-recruitment activities in India fell by 8% in September 2023 compared to September 2022. The index dropped from 277 in September 2022 to 255 in September 2023. While hiring has stagnated, India's economic prospects appear promising due to its expanding online consumer market, continued digitization and innovation, green transition initiatives, infrastructure investments and policy reforms.
Offering a hiring overview for September 2023, Sekhar Garisa, CEO, foundit (previously Monster APAC & ME), a Quess company, said, "India is experiencing a temporary hiatus in hiring as companies focus on upskilling their current employees to the changing landscape before hiring new talent. However, our economic prospects are bright and resilient against global headwinds. The rise in real wages and disposable incomes is boosting demand, particularly in private health insurance, retail, and consumer durables. Additionally, improved access to finance, infrastructure upgrades, green initiatives, and policy reforms further contribute to a favourable business environment that fosters job creation. However, addressing the need for upskilling is crucial for realising this potential as the rise and percolation of AI in every sector is inevitable."
Festive Season Fuels Job Opportunities in Home Appliances and Retail Industry
On a month-on-month (M-o-M) basis, the Home Appliances (+11%) industry showed the maximum incline in job postings, followed by Oil/ Gas/ Petroleum, Power (+10%) and Retail (+9%). The notable growth in the Home Appliances and retail industry can be attributed to the onset of the festive season. Meanwhile, the Oil/Gas/Petroleum/Power sector experienced an upswing in response to the escalating demand for energy, driven by India's rapidly growing economy and demographic advantages. In alignment with this trend, India's energy demand is expected to grow at about 3% per annum by 2040, compared to the global rate of 1%.
Additionally, the Office Equipment/Automation sector observed a 7% surge in e-recruitment activities in September. Organisations are progressively moving away from the hybrid and work-from-home model, instead opting to bring employees back to the office to facilitate in-person collaboration and bolster operational efficiency.
The Import/ Export sector continues to struggle, with a 24% drop in job posting activity online, followed by Banking/ Financial Services, Insurance (-8%), and Agro-based industries (-8%). The export sector remains stagnant, grappling with persistent global headwinds, notably in key markets like the USA and Europe."
Kolkata's Job Market Grows by 2% as Festive Spirit Boosts Opportunities
The data showcases a mixed picture of the job market in different regions. Kolkata stands out with a 2% increase in hiring, indicating a modest growth in job opportunities in the city. This could be attributed to the onset of the festive season with the city gearing up for Durga Puja. The city witnessed significant economic activity during September due to the festival's extensive preparations, increase in tourism, and cultural festivities.
However, the majority of Indian cities exhibited stagnant or negative hiring trends. Cities like Hyderabad, Pune and Chennai show no significant change in hiring percentages, suggesting a relatively stable but not necessarily expanding job market.
On the other hand, several cities, including Bangalore, Delhi-NCR, Mumbai, and Ahmedabad, experience a decline in hiring percentages, with the latter two cities facing the most significant decrease at -5%. However, these negative trends are merely seasonal fluctuations and job creation in these areas is soon expected to pick up.
Alternative Legal Service Providers (ALSPs) Drive 21% Growth in Online Legal Hiring
Legal roles topped the list of job functions with a 21% increase in online hiring activity. The legal roles within corporates, along with the alternative legal service providers (ALSPs) experienced remarkable growth. Furthermore, the Marketing/Communications sector saw a notable 6% surge in demand, likely fueled by the sustained need for digital marketing and public relations professionals. This uptick underscores the industry's growing reliance on experts who can navigate the evolving landscape of digital marketing and communication strategies.
There was a downward trend in hiring for Finance & Accounts (-7%), followed by Senior Management positions (-6%) and Customer Service positions (-3%). This month, the demand for hiring in sales and development and software, hardware, and telecommunications roles was moderate.
IT-Software Sector Leads with 47% Share in Remote and Hybrid Jobs
In the current job market, characterised by a global economic slowdown, employers hold the upper hand. However, employees continue to prefer flexibility and a better work-life balance strongly.
Current statistics reveal that 21% of job opportunities are structured around a hybrid work model, while only 12% are designated for full-time remote work. Intriguingly, 49% of job seekers actively seek opportunities in hybrid roles, and 28% prefer fully remote positions. This disparity between demand and availability underscores the enduring importance job seekers place on work models that blend in-office and remote options.
The IT-Software and Services sector stands out, dominating remote and hybrid job opportunities distribution, claiming the highest share at 47%. Following closely, the Recruitment, Staffing, and RPO sector secures a notable presence with 21%, highlighting the industry's responsiveness to flexible work models. Additionally, the Advertising, Market Research, and Public Relations sectors secure a 6% share, showing a moderate inclination towards remote and hybrid work arrangements.