Supreme Universal announces possession of its exceptional residential project Supreme Melange located in Dadar
Mumbai…October 6, 2023…Supreme Universal, a versatile real estate company specializing in luxury and ultra-luxury properties catering to diverse customer segments across Mumbai and Pune, is delighted to announce the possession of Supreme Melange. An outstanding residential development located in the vibrant heart of Dadar, Mumbai, Supreme Melange marks another successful project delivered by the developer. With this architectural masterpiece, Supreme Universal redefines excellence and demonstrates its unwavering commitment to transforming spaces and lives.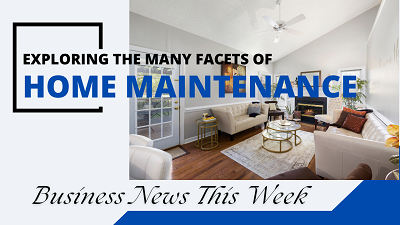 Mr. Sunny Bijlani, Joint Managing Director, Supreme Universal said, "We have successfully handed over Supreme Melange to all the families. Customer-centricity is the vital element of every project; hence, we strive to surpass all our customer expectations. With its prime location, luxurious amenities, and meticulously designed residences, Supreme Melange sets a new standard for luxury living in Mumbai real estate. We have transformed the look and feel of the location with this redevelopment project."
Sunny Bijlani further added, "Recognizing that redevelopment transcends mere physical changes, we acknowledge its essence lies in community building and lifestyle enhancement. Our proven success in executing redevelopment projects serves as a testament, reinforcing our standing as the preferred choice for property owners and investors alike. We take pride in not just changing the skyline but in nurturing vibrant and sustainable neighborhoods"
Supreme Melange offers an impressive selection of three and four-bedroom residences meticulously crafted to deliver spaciousness, luxury, and ultimate comfort. Emphasizing flexibility, the project incorporates features such as split air conditioning units, imported marble finishes, false ceilings, and a POP finish throughout the apartments. Some of these elements seamlessly fulfill the aspirations of discerning homebuyers.
Upon entry, a royal garden art deco-inspired facade welcomes residents, offering a serene escape from urban chaos and creating an environment conducive to relaxation and leisure. A state-of-the-art fitness center, sparkling rooftop swimming pool, and sky lounge elevate the living experience. The focus is to create opportunities for health, wellness, and social gatherings. Ensuring top-notch safety and privacy, Supreme Melange limits each floor to only two apartments.
Supreme Melange, strategically located at Parsi Colony, Dadar, offers exceptional accessibility, convenience, and connectivity. This prime location eliminates the necessity of traveling to the suburbs for luxurious living. As the latest project of Supreme Legacy, Supreme Melange provides unparalleled comfort with top-tier facilities and services, establishing itself as a landmark in grandiose living.
On the joyous occasion of Supreme Melange's possession day, Supreme Universal went above and beyond to welcome the new homeowners with unmatched warmth and hospitality. The moment residents stepped into their new abodes, they were met with a personalized and heartwarming reception. Each homeowner was greeted with a curated experience, from tailored welcome kits to a guided tour of the luxurious amenities and intricacies of their new residences. The Supreme Universal team spared no effort in ensuring that the first day at Supreme Melange felt nothing short of extraordinary.