Spaze Group's Grandest Jackpot Carnival Creates Buzz Among Investors
Gurugram's leading real estate developer, Spaze Group, organized the 'Grandest Jackpot Carnival' for its investors on 25th March 2023 and 26th March 2023 at Spaze Tristaar, Sector 92, in Gurugram. The carnival offered the buyers to own some of the finest commercial spaces by Spaze Group in Gurugram, such as Spaze Platinum Towers, Spaze Palazo, Spaze Tristaar, and Grand Central 114, Gurugram, etc., with promising returns and numerous rewards. Investors eagerly availed benefits from the offer across segments like retail stores and office spaces. With the overwhelming response of esteemed clients and channel partners, Spaze Group is happy to extend GJC offerings till 31st March, so that more clients may avail of the exciting offers.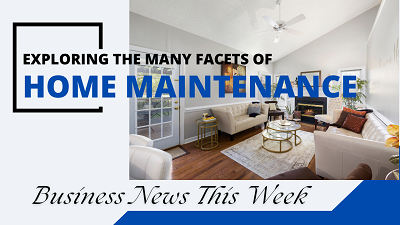 Bollywood celebrity Shamita Shetty was the Chief Guest of the evening. All three directors of Spaze Group, Mr. Aman Sharma, Mr. Bharat Kumar, and Mr. Harpal Singh Chawla, were present on the occasion. Dr. Renu Singh, President, of Sales and Marketing, Spaze Group, welcomed the guests and expressed gratitude for making the event successful.
The commercial projects (Ready to Move in) offered under the carnival are expected to yield returns of up to 42% over 6 years. The finest ready projects will be laced with exciting rewards on every booking. Buyers will also get assured gifts in 'Spin the Wheel'. The gifts include iPhone 14, Apple Watch, Apple iPad, Samsung LED TV 55 inch, gold coin, etc.
The lock-in period for commercial spaces would be six years. Besides, the first property transfer would be entirely free of cost for the buyers' convenience. Investors can also win a Goa trip for a couple of days.
" We are committed to offering unparalleled service to our valued customers." In recent quarters, commercial project responses have been good. We've added the "Grandest Jackpot Carnival" to maintain the momentum. When booking spaces at multiple commercial projects, our customers can gain rewards and perks. All of our projects are in strategic locations and provide good connectivity and convenience from various cities," said Aman Sharma, Director, of Spaze Group.
Spaze Group, founded in 2006, has established a reputation for delivering benchmark real estate projects. Over the years, the company has completed various projects, including commercial properties, residential spaces, IT parks, and retail spaces. So far, it has completed 14 projects, comprising 11 commercial & retail spaces, one IT park, and four residential projects cumulatively spread over one crore sq ft.
This dedication to quality has helped the company succeed significantly, and its projects have provided almost 300% appreciation. The company also provides leasing support to its customers, its every project is almost fully occupied. Most of all, Spaze customers are incredibly proud of their projects, which have emerged as the architectural marvel in the region.