PhonePe SmartSpeakers Offer Voice Payment Notifications in Kannada
Bengaluru, 07 June 2023: PhonePe, today announced the launch of voice payment notifications for its SmartSpeakers in Kannada. With the introduction of vernacular voice notifications, merchants can now validate customer payments instantly in the regional language of their choice, without having to check the customer's phone screen or wait for the payment confirmation SMS from the bank, especially during peak business hours.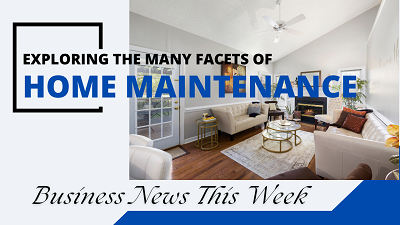 PhonePe SmartSpeakers are currently being utilized by merchant partners across 19,000 pin codes (covering over 90% of the country), to enable voice payment notifications. In Karnataka alone, PhonePe has successfully digitized 30 lakh merchant partners, who are actively utilizing its QR codes and other solutions. With the addition of voice payment notifications in Kannada, they can now access PhonePe SmartSpeakers in their preferred language within the PhonePe for Business app, without incurring any extra charges. On average, PhonePe SmartSpeakers validate 11 crore transactions per month in Karnataka, demonstrating its widespread adoption in the state.
Speaking on the new offerings, Vivek Lohcheb, Head of Offline Business at PhonePe said, "As we take digital payments into the Indian heartlands, our aim is to actively solve for the numerous challenges that merchants currently encounter, thus ensuring the optimal utilization of our SmartSpeaker devices. Addressing the challenges that come with varying lingual needs is a step in that direction. With the growing demand for payment validation, our objective is to make our devices accessible to every merchant in India by localizing and customizing our services to cater to their specific needs."
Here's the step-by-step guide for merchants to download and select the regional language of their choice on the PhonePe SmartSpeaker:
 Open the PhonePe for Business App
Go to the SmartSpeaker section on the home screen
 Under the Language bar, choose your preferred language from the multiple options available
The selected language gets downloaded on the device
The device gets rebooted with the updated language
PhonePe launched SmartSpeakers last year, to provide reliable and convenient payment tracking at stores. Some of the features that make PhonePe SmartSpeakers stand out in the market include portability, a best-in-class battery, great audio clarity even in the noisiest of environments, and the compact and versatile form factor which allows merchants to use it even in the most congested counter spaces. Earlier merchants using feature phones relied heavily on SMS, but now with the PhonePe SmartSpeakers, their payment validation experience has been significantly eased. PhonePe SmartSpeakers come with up to 4 days of battery life, data connectivity, a dedicated battery level LED indicator for ease of use, audio alerts for low battery levels, and a replay button for the last transaction.