Noatum Celebrates Historic Sixtieth Anniversary with Global Industry Leaders
Barcelona, Spain – 18 November 2023 – Noatum Group celebrated its 60th anniversary with approximately 600 prominent figures in the logistics, shipping, ports and other industrial sectors, both in Spain and internationally, gathering in the National Art Museum of Catalonia (MNAC), Barcelona to commemorate the Group's landmark event. Founded in 1963, in Barcelona, as Marítima del Mediterráneo, today Noatum Group has evolved into a powerhouse in global logistics.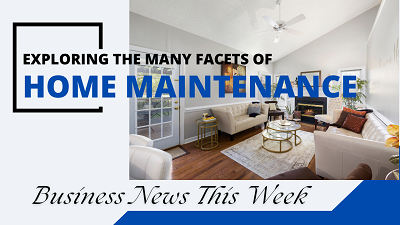 Present at the celebration was H.E. Dr. Thani bin Ahmed Al Zeyoudi, Minister of State for Foreign Trade of the United Arab Emirates (UAE); H.E. Omar Obaid Alshamsi, UAE Ambassador to Spain, and Captain Mohamed Juma Al Shamisi, the Managing Director and Group CEO of AD Ports Group, the leading facilitator of global trade, logistics, and industry that completed the acquisition of Noatum in June this year.
The host of the event was Antonio Campoy, Noatum CEO, joined by members of the Board, the entire management team, senior executives from AD Ports Group, and a delegation from the Group's business units. Also in attendance were dignitaries, industry associates, clients, suppliers and other key personalities.
The gala celebration featured tributes to the founders, former presidents, board members and outstanding executives whose management contributed to making the Noatum Group one of the leaders in the logistics and maritime transport sector.
His Excellency Dr. Thani bin Ahmed Al Zeyoudi, Minister of State for Foreign Trade, Government of the UAE, said: "Noatum's transformation from a maritime agency to a formidable global logistics group in just over six decades is a genuinely inspiring story. Integrating this vast experience and expertise into the AD Ports Group's global family will further fortify the Group's status as a pivotal enabler of global trade and a vital bridge between the UAE and the world. The UAE and Spain have witnessed remarkable growth in bilateral trade in recent years, and the collaboration between Noatum and AD Ports Group reflects a mutual commitment to advancing economic ties. We are working hand in hand to shape a future where our nations continue to thrive, learn from one another, and build a legacy of enduring growth and friendship for generations to come."
In his welcome speech, Antonio Campoy, CEO of Noatum, said, "Since the founding of the agency in Barcelona, which had two employees, and Noatum today, which has a real presence in 27 countries in four continents, and more than 4,200 employees, we have made an exciting journey of growth both geographically and in terms of our activity, size and business model, but we have always remained consistent in the way we manage the company: oriented towards our clients, focused on solving their needs, and maintaining very close relationships with all of them."
Álvaro Rodríguez Dapena, President of Spanish Ports System said, "We have created an extraordinary port community with a high number of agents providing different kind of port and logistics services for the supply chains. One of those agents, with a very important role in Spanish Ports, is Noatum because the group operates in an international and multisectorial network, offering services to a wide range of industries such as automotive, petrochemical, mining or agrifood, among others. And the key to work together, to share the same path, Spanish Ports and Noatum, is trust. Our collaboration is getting stronger every day".
The event was held under the theme "Delivering Your Dreams", a phrase encapsulating Noatum's commitment to the realisation of clients' aspirations, who have entrusted the management of their maritime, logistics and port operations services to the Group over the past six decades.