India's first SME IPO-focused AIF announces its maiden investment
National, 4 October 2023: SKI Capital's Alternative Investment Fund (AIF) closed its first and initial investment in an SME. The fund is focused on sustainable growth and societal impact, particularly through the strategic support of Small and Medium Enterprises (SMEs). SKI is SEBI registered – Category 1 Merchant Banker with an experience of more than three decades in Capital Markets.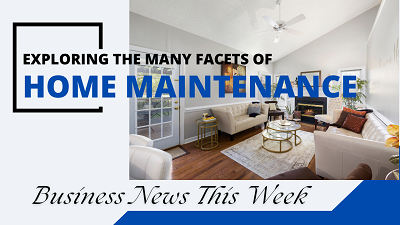 SKI has also successfully filed DRHP for two SME IPOs as the lead manager. Saket Seven Star Industries Limited is slated to be listed on the Emerge platform of NSE and Karma Ecotech Limited will be listed on BSE's SME Platform.
Earlier this year, SKI achieved registration from the SEBI for its AIF focused on the SME capital market. With a target corpus of INR 600 crores, the AIF is specifically focused on SMEs by providing them with vital capital and strategic support.
"This first close allows us to further our commitment to the SME sector, which we believe plays a crucial role in both economic growth and societal improvement. The filing of two DRHPs also underscores our continued commitment to supporting small and medium-sized enterprises in their growth journey," said Manick Wadhwa, Managing Partner, SKI Capital.

He added, " The fund also has an active investment pipeline, with plans to engage in additional SME capital market opportunities in the near future."
Ecoex provides a platform for Extended Producer Responsibility (EPR) credit producers and consumers to trade with ease and transparency. The company's platform leverages technology to enable seamless registration and verification of EPR credits, while also ensuring maximum security and compliance with regulatory requirements. The company introduced India's first plastic credit certificate trading platform in 2021.
Saket Seven Star Industries engages in multiple lines of business, capitalizing on expertise in metal casting and engineering product manufacturing. Initially founded with a primary focus on the Zinc Flake market in India, the company's operations have since expanded to encompass broader areas of activity.
In recent years, there has been a noticeable surge in SMEs opting to go public through IPOs. SME IPOs have emerged as a viable fundraising option for these companies, providing them with opportunities for growth, expansion, and more substantial market presence. From January 2022 to August 2023, over 160 issues on the SME board have had an average listing day return of 25% and the average return of SMEs listed in 2023 is around 80%.
SMEs play a pivotal role in driving India's economic growth, showcasing remarkable resilience and innovation while consistently recording impressive growth rates. Despite their achievements, many of these fast-growing enterprises face a critical shortage of equity capital, which hampers their ability to scale operations, upgrade technology, or enter new markets. SKI Capital's team aims to assist such companies in unlocking their true potential.