Hamdard Laboratories India bags prestigious international award for cGMP
New Delhi, 21 October 2022: Hamdard Laboratories India – the world's largest manufacturer of Unani medicines, has bagged 'the 2nd International Sheikh Zayed Award 2022' for 'Traditional, Complementary & Alternative Medicine' (TCAM) in the category of cGMP at Abu Dhabi. TCAM awards were institutionalized to honor the prominent TCAM Academics and Scientists worldwide for their exceptional achievements in improving the quality of life for mankind, as well as for significantly contributing to advancing TCAM knowledge and practices internationally.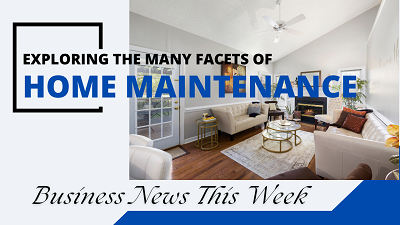 Hamdard Laboratories India received the prize for its contribution to globalizing the AYUSH system. Hamdard Laboratories India Trustee Mr. Asad Mueed received the award on behalf of the Hamdard Laboratories India family.
Mr. Asad Mueed, Executive Trustee, Hamdard Laboratories, on receiving the award, stated, "Aligned with the Government of India's vision, We at Hamdard Laboratories India are on a mission to take AYUSH practices to the global level with scientific evidence, and such international recognitions will help people understand the strength of various traditional systems and highest quality standards that Indian companies are maintaining. We are thankful to the Indian government for its continual encouragement and support of the entire AYUSH industry. This esteemed Sheikh Zayed International Award for Best Manufacturing Practices is a great honor for our company and will encourage us to continue with the same zeal".

"During COVID, we conducted clinical research at our medical college HIMSR on two of our patented medications and discovered a substantial effect for the preventive potential of these Unani formulations. The findings of the study were published in the peer-reviewed journal Phytotherapy Research" he further added.
Hamdard Laboratories India is a progressive, research-based Unani pharmaceutical company, which was founded in 1906 by Hakeem Hafiz Abdul Majeed in undivided India's capital, Delhi, and has state of art facilities in Ghaziabad UP.
Hamdard Laboratories India has received several honors for its Ghaziabad plant, including the ISO 9001-2015, quality management standard ISO 22099-2018 food and safety management standard, certificate of good manufacturing practices-Unani medication production license.
In addition, Hamdard's Okhla production plant is GMP, ISO 9001-2015 certified for quality management system standards, ISO 22000-2018 accredited for food and safety management system, and Ayush Standard Mark approved for the manufacture and delivery of Unani goods.