Edtech Platforms that enhances Youth's employability quotient
We live in an era where we are surrounded by multiple promising options available to enhance our career growth. We also live in an era which is extremely competitive and in these times we all are left with no other option but to enhance our skills to make ourselves job ready. According to the World Economic Forum (WEF), the unemployment rate of Indian youth has increased from 10.4 percent to 23.0 last year. The conventional education system does not really impart skills in youth that makes them job-ready but a lot of new age edtech platforms make sure that they provide today's youth the tailor-made solution to upgrade the skills and make themselves job ready. These edtech platforms are actually playing an important role in bridging the skill gap between university education and industry requirements so that the youth can be converted into a more job-ready. These platforms are enabling the youngsters with appropriate skill sets so that more employment opportunities can be generated for the youth. However choosing the right edtech platform that is required to provide upskilling courses is more important. Here are some online learning platforms through which every one can upskill themselves.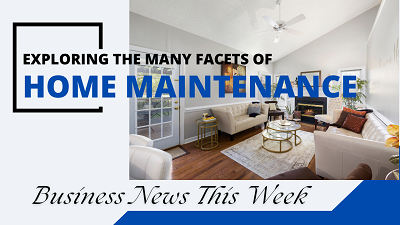 ICRI
ICRI Online Learning (7th Plane Network Private Ltd) is a fast-growing, futuristic EdTech platform that seeks to transform the landscape of learning in India and abroad. Founded in 2018 by Ms. Sukriti Dugal, the firm projects her ambition of providing upskilling and industry-oriented learning opportunities to the youth across the globe to enhance their employability quotient. This they seek to do through the wide range of comprehensive courses that they offer in a variety of fields that they specialize in, including Life Sciences, Aviation, Technology, Logistics Management, Clinical Research, and Healthcare Management. They provide 100 percent placement assistance, and the nature of the courses ensure that candidates can work globally. ICRI qualifications are recognized as the best in its areas of specialization, not just in India, but globally. ICRI Online Learning (7th Plane Network Private Ltd) is on the high growth trajectory in the EdTech market. The company uses the ICRI brand name which has the rights of use for the online space to have a digital presence. Their online existence allows them to offer their cutting-edge certificate, diploma, and postgraduate programs worldwide feasibly. This enables the company to get students from across the globe, including the UK, USA, Singapore, Middle East. The main focus of the firm is assessing and analysing the possible future trends of the job market and formulate their courses to suit the needs of those trends. This helps them to arm their students with futuristic and practical knowledge that increase their demand in the job market post course.
IntelliPaat
IntelliPaat Is a Online Professional Training Courses and Certification platform with Pan India offerings for professionals and corporates.
It's a pioneer in the training provider industry and has experienced a huge surge in their platform, observing this time as the best time for people to upskill their existing skills. they provide courses for the corporate employees in the IT sector who wish to upskill their knowledge and have an urge to find themselves on the top.
Vedantu
Vedantu is an Indian online tutoring platform where teachers provide tuitions to students over the internet, using a real-time virtual learning environment named WAVE (Whiteboard Audio Video Environment) a technology built in-house. It is said to operate on a marketplace model for teachers, where students can browse, discover and choose to learn from an online tutor.
Brainly
It is one of the largest online learning platforms, uniting students with fellow students, parents, and teachers around the world to help solve their academic problems and to facilitate knowledge exchange. It has a user base of over 25million in India. Here, it connects users to their peers to help strengthen their skills, from math to science, history, and beyond for free.