Digikore Studios' IPO to Open on September 25 on NSE EMERGE
Mumbai, September 2023: Digikore Studios Limited (Digikore), a renowned visual effects (VFX) studio in India, is set to launch its Initial Public Offering (IPO) on NSE EMERGE. The IPO, scheduled to open on Monday, September 25, 2023, and close on Wednesday, September 27, 2023, will offer investors an opportunity to be part of Digikore's future story.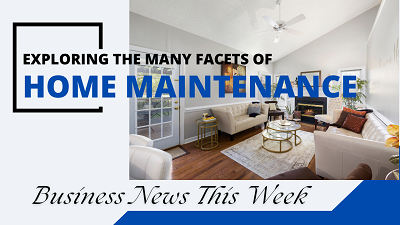 The IPO comprises a total of 17,82,400 equity shares, including a fresh issue of 12,60,800 equity shares and an Offer for Sale (OFS) of 5,21,600 equity shares. The price band for the IPO has been fixed at Rs. 168 to Rs. 171 per equity share. The minimum bid lot for investors is set at 800 shares. Application for one lot will be part of the Retail Allocation
Sarthi Capital Advisors Private Limited, a leading financial advisory firm, has been entrusted with the role of the Book Running Lead Manager for this offering. In addition, Bigshare Services Private Limited will act as the Registrar of the Offer, ensuring a seamless process for all stakeholders.
Digikore Studios has displayed robust financial performance in recent years. In the fiscal year 2022-23, the company reported a significant increase in revenue, reaching Rs. 35.56 crores, compared to Rs. 24.88 crores in the previous fiscal year. The net profit for the same period surged to Rs. 4.37 crores, a substantial increase from Rs. 46.54 lakhs in FY22. For the quarter ending June 2023, the company recorded revenue of Rs. 11.83 crores, accompanied by a net profit of Rs. 2.80 crores.
Pre-IPO investors have demonstrated unwavering confidence in Digikore's growth potential. The company successfully concluded a pre-IPO funding round, attracting investments from prominent industry stalwarts. Notable investors include Nikhil Vora, Vijay Khetan, Mrinal Singh, Pramod Kasat, and more, who have recognized the immense value of Digikore's innovative contributions to the world of Animation and Visual Effects (VFX).
Established in 2000 by Mr. Abhishek Rameshkumar More, Digikore has made a lasting impact on the global entertainment industry. The studio boasts an extensive portfolio of collaborations with numerous blockbuster Films and TV Series. Some of their notable works include projects like **"Thor: Love and Thunder," "Black Panther: Wakanda Forever," "Glass Onion: A Knives Out Mystery," "Deadpool," "Star Trek," "Jumanji," "Stranger Things," "The Last Ship," "Titanic," "Ghost Rider: Spirit of Vengeance," "Transformers: Age of Extinction," "Crouching Tiger, Hidden Dragon: Sword of Destiny," and many other prestigious productions.
This IPO marks a significant milestone for Digikore as it opens up new avenues for growth and expansion. With its proven track record and a promising future ahead, Digikore Studios Limited invites investors to join hands in shaping the future of visual storytelling and innovation.