Dawi Clinics raises EGP 250 million to fund its expansion in Egypt
Round led by NBE's AlAhly Capital Holding with a co-investment by the Egyptian-American Enterprise Fund.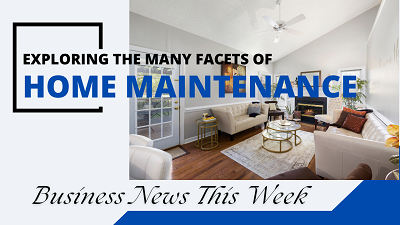 Dawi Clinics to open 30 new branches across Egypt Supported by a new investment round of EGP 250 million
Cairo- May 22, 2023: Dawi Clinics, the largest chain of outpatient care in Egypt, has raised EGP 250 million to fund the growth of its chain of clinics across the Egyptian market by opening 30 new branches.
The investment round is led by Al Ahly Capital Holding (ACH), the local investment arm of the National Bank of Egypt (NBE) with a co-investment by the Egyptian-American Enterprise Fund (EAEF), a US Congressionally-supported investment fund, and already invested in Dawi.
Dawi Clinics, which is currently operating 20 branches across 10 governorates, offers coordinated family care provided by more than 260 doctors across multiple specialties. In 2022, Dawi offered its services to more than 120 thousand patients across the country.
Dawi Clinics' unique operating model delivers better health outcomes by handpicking physicians and enabling them to work in a coordinated manner through a cloud-based medical electronic record platform that keeps all patient medical data on file.
"We are pleased to partner with the founders of Dawi, a company that has impressively grown over the past years with strong and dynamic management. We believe that this investment complements and fits well with the mission statement and growth strategy of our healthcare platform, providing high quality affordable healthcare services across the country. We look forward to continuing to expand in Dawi and our healthcare platform hand in hand.", commented Karim Saada, Managing Director of ACH.
On his part, EAEF's chairman James Harmin noted: "We are excited to support Dawi Clinics in its next stage of growth. Founded and led by two prominent women entrepreneurs, Dawi is revolutionizing Egypt's healthcare market by offering consumers a comprehensive offering of health services through its primary care clinics. We look forward to supporting Dawi in the years ahead as it delivers on its mission to provide quality, affordable healthcare to consumers across Egypt."
"Securing new investments amid ongoing local and global economic challenges is a testimony to the value inherent in the Egyptian market, particularly in the healthcare sector and more specifically in the ability of Dawi Clinics to unlock this value and deliver superior returns", said Magda Habib, Co-founder and CEO of Dawi Clinics.
She added: "Our proven and unique operating model across 20 successful branches is the reason that these investors have put their trust, and their money, in Dawi Clinics".
"Our doctors are our key asset. We are proud of our high caliber, empathetic, young, and educated team of doctors. We have high trust in the superior caliber of Egyptian physicians graduated and trained in Egyptian medical institutions When supported by a solid institution that operates within a structured framework, they can deliver superior care and better outcomes for each of our patients" said Mairose Doss, co-founder and COO at Dawi Clinics.
ACH was represented in the investment round by MHR & Partners in association with White&Case.
EAEF was represented by Nour & Partners in association with Al Tamimi & Company.
Dawi was represented by Ibrachy Legal Consultancy (I&P)