Bruxie Serves Authentic Californian Flavours at Its Newest Outlet in Defence Colony, New Delhi
A toast to mouth-watering and decadent dishes brimming with American flavours! Prepare yourself to be transported to one of America's finest eateries right in the heart of the city in Defence Colony, New Delhi. Bruxie is here to satiate all your hunger pangs and provide a phenomenal amalgamation of taste and culinary innovation.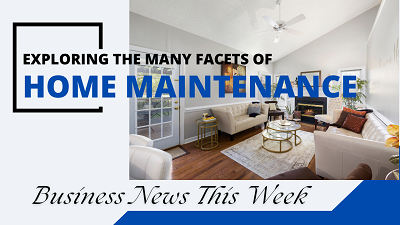 Famous for being highly creative and innovative, Bruxie introduced the world to a new spin on the classic sandwich – a 'waffle sandwich'. The restaurant elevates the mood with the richness and nostalgia of authentic American flavours and leaves the diners wanting more.
A graduate from the Culinary Institute of America, Kelly Mullarny began his entrepreneurial journey by founding Chef Innovations – a thriving company fuelled by Chef Kelly's passion, creativity and drive to create an impact on restaurants. Chef Kelly first founded the concept of Bruxie in Orange County, in November of 2010, presenting a new take on the sandwich. He reimagined a favourite American comfort food classic, the Chicken & Waffles as an easy-to-eat, made-to-order sandwich and just like that, a whole new restaurant concept was born.
Fusing zesty flavours and intricacies of the dishes, Bruxie hand-breads and hand-batters all the ingredients to prepare delectable dishes for its diners sure to leave them licking their fingers.
The menu is innovative and creative with every dish holding its own pride of place and exuding originality. The most popular items on the menu are Fried Chicken & Waffle Sandwiches. The menu also includes Crispy Chicken Tenders, Egg & Waffle sandwiches and delicious, not-too-sweet Waffles from Bruxie's proprietary recipe. Everything tastes fresh and just right carrying a bespoke touch while feeling like the ultimate comfort food. The brand is also loved for its dressings and sauces, all made in-house by the chefs. Bruxie also carries a wide range of vegetarian options that caters to the Indian palette.
Speaking about the brand, Indrapreet Batra a passionate and enthusiast about food said " I loved the unconventional idea of chicken and waffles together, and that each recipe had homemade sauces. In India, restaurants mostly sell commercial ingredients and sauces. We wished to up the game of a quick service restaurant." 
In the future, Bruxie plans to expand its presence nationally and internationally. The company initially decided to bring some Bruxie goodness to Gurugram and now through its newest outlet in Defence Colony. The brand has plans to expand its footprint throughout North India in the coming months promising to offer a crave-worthy feast of lip-smacking delicacies to its patrons. Delve into the world of palatable food and submerge your taste buds in a pool of authentic
American flavours, only at Bruxie.