AVEVA and Schneider Electric India Enter Distributor Partnership to Deliver End-to-End Industrial Software Solutions
Mumbai, India – AVEVA, a global leader in industrial software, driving digital transformation and sustainability, entered a distributor partnership agreement with Schneider Electric India, the leader in the digital transformation of energy management and automation. The combined strength of this partnership will enable organizations on their journey to industry 4.0 through digitization and meet their end-to-end digital transformation requirements in a holistic way.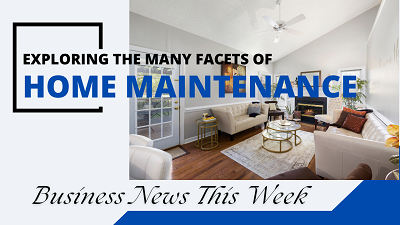 Through its wide community of specialized systems integrators, Schneider Electric India will deliver AVEVA's comprehensive industrial automation software suite. The companies will extend this partnership to the greater India region including Bangladesh, Sri Lanka and Nepal.
Commenting on the partnership, Abis Zaidi, Head of Partners, Greater India Region, AVEVA, said, "AVEVA is committed to delivering innovative and state-of-the-art technologies to help organizations embrace the driving force of digital transformation. Our distribution agreement with Schneider Electric India supports this overarching goal and empowers customers to advance their digital agendas. Schneider Electric's robust ecosystem of system integrators providing broad coverage across all geographies and verticals will help us to jointly address the unique requirements of regional customers. Their wide reach and deep market knowledge will help AVEVA maintain, expand and scale its leadership position in the industrial automation software space."
Schneider Electric India will support its channel partners to promote AVEVA offerings through in-depth training and enablement sessions, certifications, incentivized programs, value-added services, dedicated channel workshops and roadshows. The company will focus on upskilling its system integrators on AVEVA's leading-edge software solutions and offer comprehensive lead generation and implementation support for its partners across verticals.
Commenting on the partnership, Senthil Kumar Venkataramanujulu, Vice President, Industry Business, Schneider Electric India, said, "Our business strategy of establishing leadership in industrial software that spans segments (Process and Discrete), aligns perfectly with AVEVA's expertise in helping customers achieve their digital transformation ambitions while also meeting the sustainability goals. Through our EcoStruxure architecture, Schneider will be able to offer its customers digital solutions that cover the total lifecycle of the project in terms of project design, process design and simulation, and enterprise-level /operations planning."
The combined partnership will provide a complete portfolio of digital transformative solutions for the end-user to expedite their digital journeys across energy management, automation systems, and services. Schneider Electric will assist AVEVA customers in optimizing these solutions so that they may successfully update their operations and ensure business continuity.