Andhra Pradesh Agricultural Minister Shri Kakani Govardhan Reddy Launches 3F Oil Palm's New Hybrid Varieties of Saplings
Andhra Pradesh Agricultural Minister Shri Kakani Govardhan Reddy, Launches 3F Oil Palm's New Hybrid Varieties of Saplings; Initiates Oil Palm Planting Season in AP for the year 2022-23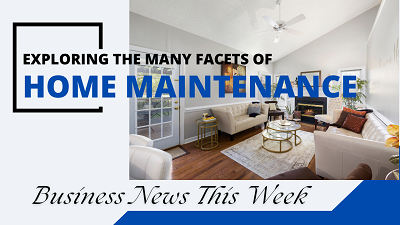 The first of its kind new varieties are launched aimed to help farmers with maximum yields with minimum maintenance hassles. They will be made available for farmers for the planting season of 2022-2023    
Andhra Pradesh, August 4, 2022: 3F Oil Palm Pvt. Ltd, a leading oil palm company in India, today announced the launch of various unique high-yielding varieties, some of which are first of its kind in India.
Smt.Taneti Vanita – Hon'ble Home Minister of AP; Dr. K.Madhavi Latha IAS, Collector and District magistrate East Godavari district; Shri Kotagiri Sridhar – MP Eluru, Shri. Margani Bharat – MP Rajahmundry; Shri Talari Venkatrao – Gopalapuram MLA; Dr. Ravi Kumar Mathur, ICAR-Indian Institute of Oil Palm Research; AP Oil Fed MD- Mr. Chavala Babu Rao; Dr. S Sreedhar, DOH AP graced the occasion.
Among the releases, CALIX Q6 (SIME DARBY, Malaysia) is the first genetically tested seed produced in the Oil Palm market by the company Sime Darby in Malaysia. The farmers are expected to immensely benefit from this variety due to the following reasons: commencement of yielding 24 months after planting, reduction of maintenance costs, significantly higher FFB yields, enhancement of the commercial age of the garden to 30 years, and ease of harvesting due to slow and medium vertical growth of plants.
Speaking on the occasion, Mr. Sanjay Goenka, CEO and MD, 3F Oil Palm Limited, said, "We always aim to constantly deploy the best products and services that help with our motto "Maximizing yields for our farmers with minimum maintenance hassles". Through this initiative, we will be investing about Rs 30 cr and providing 10 lakh plants each year to the farmers of Andhra Pradesh, thereby benefitting about 4000 farming families each year. The hybrid variants launched will enhance productivity by about 20-30%, thereby helping increase farmer income significantly."
Shri Kakani Govardhan Reddy, Agricultural Minister of Andhra Pradesh Government said "Every farmer wishes that he reaps good yields from what he sows. In the present times oil palm's value in being yielding cannot be denied. To achieve the Fair price to be fixed, whenever this is not the case, the Government should intervene and buy the yield to save the farmers from any losses. It has been observed that for Rs. 2000 crores of yields Rs.4000 crores of losses are there. This situation must be overcome. Let alone paddy, when it comes to turmeric, bajra, maize produce too, since the past few years the government has been intervening and saving the farmers. There is a need to foster R&D in agriculture to help the farmers. Farmers need better income, with good quality produce while agricultural companies must also reap the benefits. It must be a two-way profit. Therefore, experts from all over the world are being invited and consulted. Agriculture can be a fluctuated business. It is difficult to run a palm oil business. Our CM has standardized the rates. Today oil palm farmers are getting self-sustained because of this.
He also added, "Through agri-companies farmers can be well employed. Farmers' welfare is the government's primary motive. Today we are launching directives and plans with the intention of removing all obstacles for the farmers and bring profits going forward. I am very happy to come here to launch the new variant imported by 3F oil palm. My special thanks to Mr. Sanjay Goenka, 3F Oil Palm MD, for supporting local oil palm farmers and helping strengthen them economically."