Startups bringing innovation and technology in Fintech space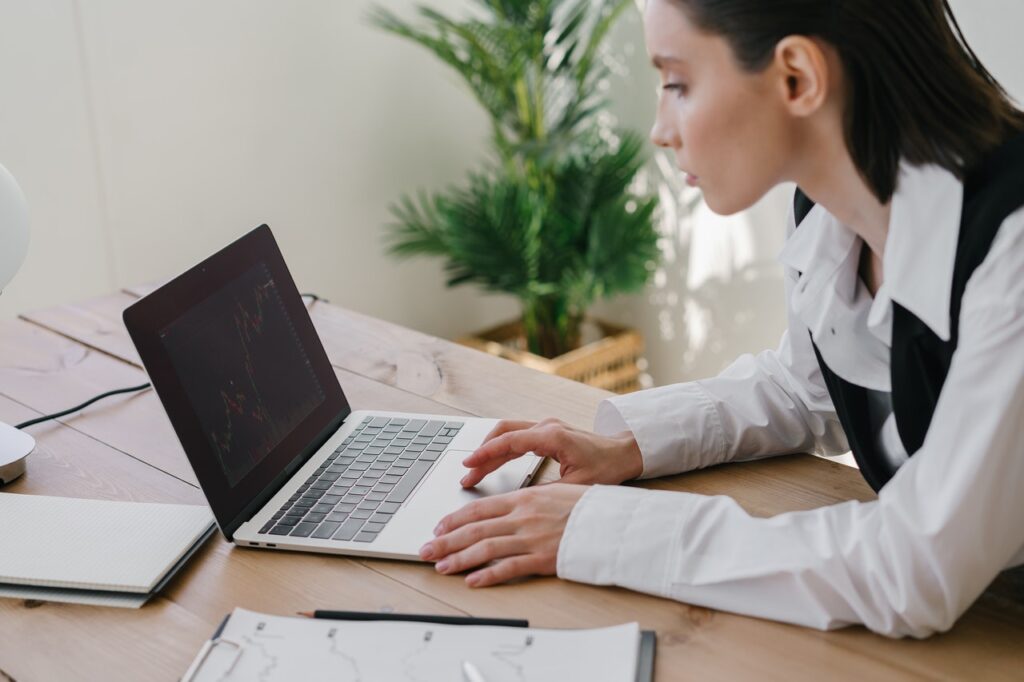 Today, fintech is so ubiquitous and that many solutions are an intrinsic part of our life. Even traditional laggards like the functioning of lending and borrowing has been swept by technology innovation. On the other hand, 2021 is expected to bring acceleration towards a transformational change in the payment ecosystem. With this unrestricted flow of customer demands, there is an increase in the widespread innovation in payments that, in turn, squeezes the traditional payment market.
Hereby enclosing some of the Startups bringing innovation and technology in Fintech space
Indifi: Indifi Technologies is a Gurgaon-based lending platform, enabling debt-financing for small businesses. It aims to substantially improve the experience for borrowers regarding credit access as well as speed and convenience of the loan process. Driven by the idea of expanding access to MSME financing in India, Indifi has emerged as an enabler for start-ups and small businesses seeking seamless access to funding. Indifi expands the envelope of formal lending by designing the right-fit credit products for MSMEs, improving the standard of risk assessment, and leveraging the supply chain linkages of MSMEs. It is one of India's leading online lending platforms, which has deployed a proprietary machine learning model to drive greater differentiation in its lending operations and optimising functions such as underwriting, risk assessment, and borrower profiling. The machine learning model also strengthens the underwriting process, as the final credit decision is based on more informed insights. Doing so also reduces the dissonance between the final inquiry status for customers to improve the customer experience on the Indifi platform.
ToneTag: Backed by Amazon, Mastercard, 3one4 capital and Amensa, ToneTag is the largest sound-wave communication technology platform in the world. This technology uses sound waves to enable contactless, offline, and proximity data communication on any device. With 15 globally filed patents and multiple grants, this Bengaluru based company is changing the payment and transaction landscape in India. Leading this initiative is ToneTag's 'Retail Pod', a sophisticated payment accepting device, which is capable of accepting payments from any phone, basic or smart, working with or without the internet. One of the key features which makes the Retail Pod a promising prospect is its Sound-based authentication of the OTP, wherein the Retail Pod itself authenticates the incoming OTP from the bank and completes the transaction through its highly secure 3-layered encrypted sound technology. The simplicity, security and sophistication of ToneTag's Retail Pod have captured the interest of both merchants and consumers alike; this fact is proven by the 3,10,000 merchants who use it for their daily Peer-to-Peer transactions and the 100 million customers who use ToneTag's proprietary technology for their day-to-day payments.
: DigitSecure is a fintech, payment services provider, that displaces PoS terminals with a mobile application for accepting touchless payments – contactless and QR — safely and securely. The PCI Certified, device- and OS-agnostic solution, offered as SoftPoS Platform as a Service, makes touchless payments acceptance simple and affordable for millions of SMEs across the globe.  With a mission to accelerate the acceptance of touchless payments by making it simple and affordable, Jaya Krishna Gullapalli founded DigitSecure India Pvt. Ltd. in September 2007, in Hyderabad and also registered in Singapore as DigitSecure Singapore Pte. Ltd.  With operations in Dubai, India, and Singapore, DigitSecure is well-positioned to serve APAC and CEMEA market.
vCard: vCard is the First Mobile Credit Card app which allows UPI Payment instead of Master-Visa thus allowing P2M as well as P2P payments to over 150 mn acceptance network. Mr. Vishal Ranjan is the Founder- CEO of vCard. Powered by RBL Bank, vCard is also an on-demand credit line up to Rs. 5 Lakh, which can be converted to EMIs 15%. Unlike regular credit cards, vCard can be set up instantly, allows WhatsApp Instant Customer support and meaningful vouchers/ cashbacks instead of complex reward points. vCard, as a Mobile Credit Card with UPI, challenges the plastic credit card construct globally, particularly in India where it has a <5% penetration, by reducing Origination, Service and Collection costs by 10x, offer non-MDR based revenue models and reach 100x acceptance network with personalized customer gratification than esoteric reward points.