Features not to miss on ADDA- the apartment superapp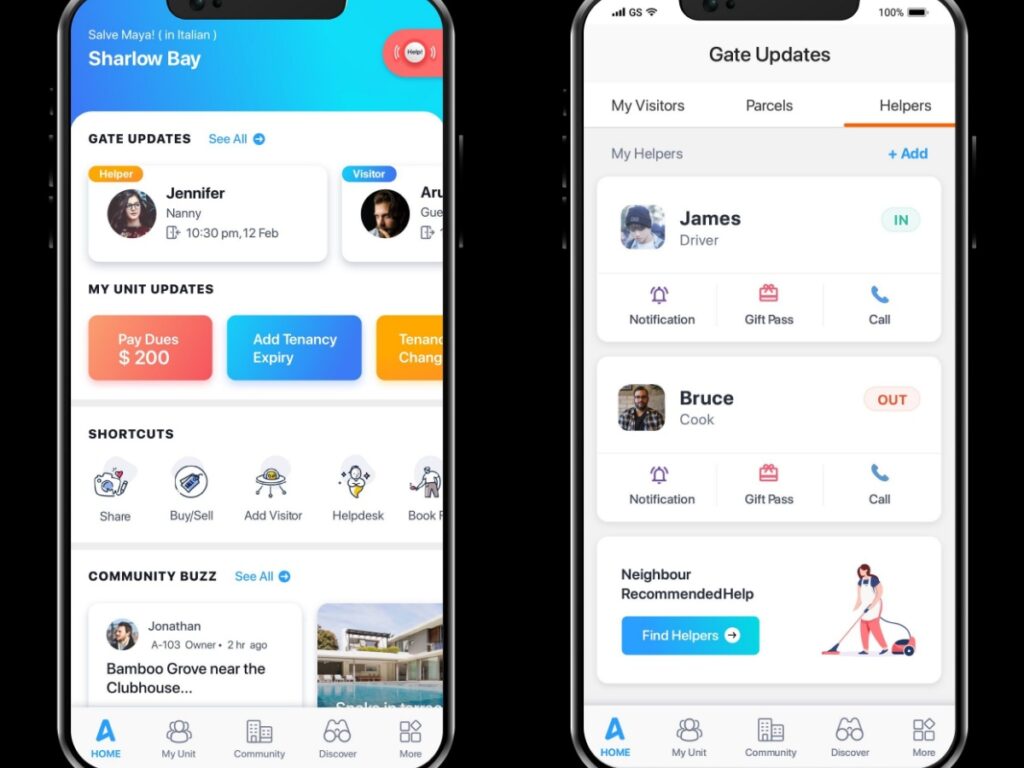 In recent times, society management/community management apps are becoming popular as the residents are adopting and implementing it. The popularity is also due to the automation with advanced use of technology, making it a modular lifestyle. ADDA, one of the popular apps in the society management space is a niche in its industry. The app is also backed by a powerful SaaS suite and an ERP as well. Below are some of the features that are exclusively available on the app-
Discover An interesting feature that hosts several local vendors who provide a variety of services like laundry, cleaning, car servicing, senior citizen care, etc.
Maintenance Payment: This feature on the app allows apartment owners or tenants to pay maintenance directly through the app. There is an integrated payment gateway that also gives several options of payment, helping non-resident owners to pay their maintenance on time.
Home Quarantine Tracker: Amidst the pandemic, residents can now self-declare their apartment unit as quarantined if and when such an event arises. This is a powerful tool which helps the association to arrange essential services to that particular unit.
Online Ballot: This is a new feature on the app, and is also available as a standalone module. The residents can use this facility to vote for their Association Elections. It is also contactless remote voting contributing to high voter turnout.
Panic Alert & Emergency Numbers: This feature is available on the Home Screen of the App. This Button when pressed for 3 seconds, sends an automated SOS message to the pre-configured trusted contacts of the user. It also leads to a list of emergency contacts that specifically serve the user's query.
Help Desk: Unit repair and maintenance has become easier with this feature. Residents can now directly raise a complaint through the App and track the progress as it's a transparent system.
Apart from these popularly used features, The ADDA app also has more features like Online Notice Boards for disseminating official communication, Discussion Forums, Updates From the Gate including visitor verification/domestic staff check-in, Slot Based Facility Booking to help maintain community life while practising social distancing.