AU Bank raises INR 625.5 crores through qualified institutions placement
AU Small Finance Bank Limited [BSE: 540611; NSE: AUBANK] today announced that it has completed the allotment of equity shares under its Qualified Institutions Placement (QIP) and has successfully raised INR 625.5 crores through the issuance of 50,00,000 (Fifty Lakh) equity shares at an issue price of Rs. 1,251/- per share.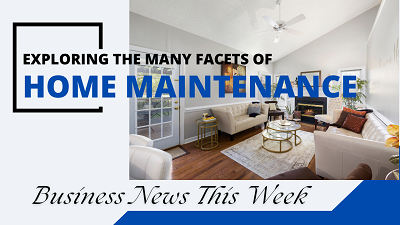 The Issue was launched post market hours on 9th March 2021 with a Floor Price of Rs. 1,181.06/- per share and witnessed strong reception from both domestic and international institutional investors and the entire QIP was subscribed by sovereign wealth funds, large foreign portfolio investors, life insurance company and domestic mutual funds. Since converting into a Small Finance Bank in April 2017, this is the second primary capital infusion in AU Bank after raising INR 1,000 Cr from Temasek in 2018 and 2019.
AU Bank intends to use the net proceeds for (i) supporting the long term growth aligned to Bank's internal risk appetite, (ii) maintain sufficient headroom over and above the regulatory capital adequacy requirements; and/ or, (iii) general corporate requirements or any other purposes, as may be permissible under the applicable law and approved by our Board or its duly constituted committee.
The QIP issuance was preceded by yet another strong quarterly performance by the Bank. Despite an exceptionally challenging operating environment in the first 9 months of fiscal 2021 due to the COVID-19 pandemic, the Bank's business activities returned to normalcy during Q3FY21 with bank achieving its highest ever quarterly disbursement figures resulting in a YoY growth of 34% for the quarter while its AUM and Deposits grew by 11% and 24% respectively for 9MFY21. Aided by continued reduction in cost of funds and gains on account of stake sale in Aavas Financiers Ltd., AU Bank delivered an ROA of 3.0% and ROE of 27.3%, for the first 9 months of fiscal 2021. The Bank would like to thank the regulators, our customers, shareholders, employees and all other stakeholders for their continued support and faith in us.
Speaking on the fund raise, Mr. Sanjay Agarwal, MD & CEO of AU Bank said, "We have successfully closed the first ever QIP of the Bank. We received a strong reception from global and local investors which is a testament to the quality of our Banking franchise and our future outlook. The Bank has emerged stronger after the pandemic, and our performance gives us greater confidence to continue serving the small businesses and retail borrowers in the underserved and unserved rural and semi-urban regions of the country. We intend to use the net proceeds from this issue, amongst others, to support the long-term growth of the Bank."