Crejo.Fun teams up with the Indian Army conducted online workshops on the occasion of Kargil Vijay Diwas
India: Kargil War or Operation Vijay is one of the dearest victories in the hearts of the Indian Army. Fought between two neighbouring countries (India and Pakistan), the mighty Indian Army drove away their enemies after intense fighting for over 3 months and reclaimed the Kargil sector to its former glory on 26th July 1999. Since then, Kargil Vijay Diwas is celebrated on 26th July every year to honour the brave hearts who gave their lives to protect the sovereignty of our country. To add to the celebration this year, Crejo.Fun, India's renowned edtech platform for live online extra-curricular activities for kids has joined hands with the Northern Command of the Indian Army to conduct online workshops for thousands of kids across the nation on 24th July 2021 and 25th July. The event witnessed more than 1500 participants in the workshop
These workshops were being organized with a vision to evoke a sense of patriotism among the kids. Through visual arts, kids were encouraged to envision the country of their dreams and then pour their imagination out with the beautiful shades of the tri-colour.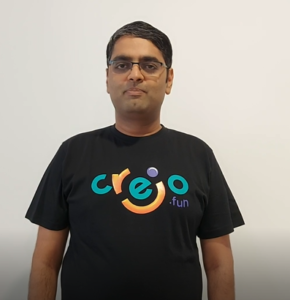 Vikas Bansal and Ankit Agarwal, the co-founders of Crejo. Fun, recalling the events of Kargil war, as they saw it on television 22 years ago said, "It is important for kids to know about such important geo-political events. Crejo.Fun is working towards creating a platform where kids can learn through play, and become informed, all-round citizens.
The Indian Army undertakes multiple education and skill development initiatives for learners across the country. With this collaboration, learners across the country will get an opportunity to participate and learn.
More details about the workshops can be found here: https://bit.ly/crejo-indian-army